Blake Lively passes on "Pride and Prejudice and Zombies"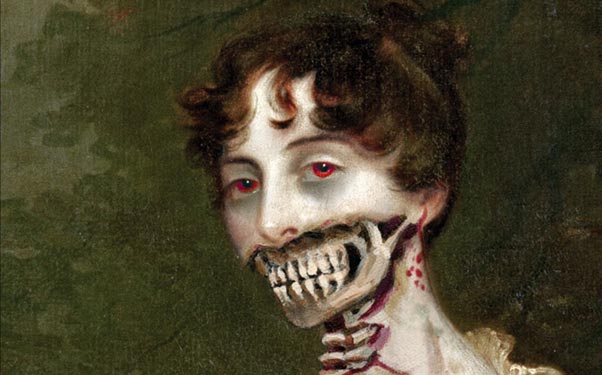 Posted by Terri Schwartz on
Bad news continues to plague the production of "Pride and Prejudice and Zombies." The big screen adaptation of Seth Grahame-Smith's best-selling Jane Austen spoof just recently nailed down its latest director — "Fright Night's" Craig Gillespie — but continues to struggle to find itself a leading lady. Something about playing an Elizabeth Bennett plagued by the zombie apocalypse just isn't tickling the fancy of Hollywood's actress elite.
The latest person to pass on the project is Blake Lively, according to /Film. The "Gossip Girl" star's film career took off in recent years thanks to "The Town" and "Green Lantern," and apparently wants to focus on indie dramas like "Hick" and "Savages" instead of going the big-screen-blockbuster route. To be fair, "Green Lantern" was a total flop, so it makes sense why she's hesitant.
Natalie Portman was the first actress to pass on the role back in 2009. Since then, everyone from Scarlett Johansson to Emma Stone have turned down the project. Gillespie might end up having to go the unknown route and cast an up-and-coming actress who will be so happy to have such a major role that she won't even consider shooting the offer down. He can make up for not having a big name actress by finding a Hollywood heartthrob to play the zombie-killing Mr. Darcy.
With all these delays, it seems unlikely that "Pride and Prejudice and Zombies" will start filming before the end of the year. Fortunately zombies remain popular in Hollywood thanks to shows like "The Walking Dead," so the movie still has a couple more years of leeway before its window of opportunity completely closes.
Are you surprised "Pride and Prejudice and Zombies" is having such a difficult time casting a leading lady? Let us know in the comments section below or share your thoughts on Facebook and Twitter.