"Beetlejuice" sequel has Tim Burton's approval, wants Michael Keaton to star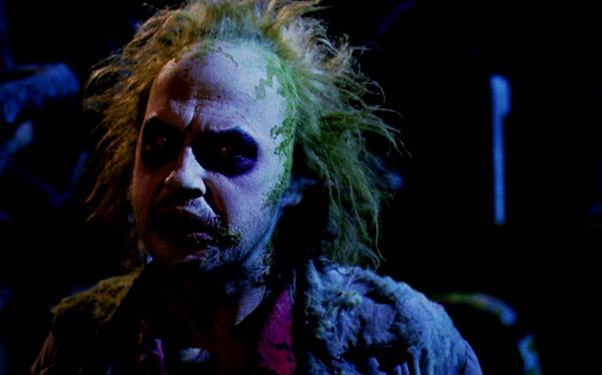 Posted by Terri Schwartz on
Seth Grahame-Smith and David Katzenberg might be working on the script for his planned "Beetlejuice" sequel at the moment, but they already have their sights on the stars. The original film's stars, that is. In an interview with Entertainment Weekly, Grahame-Smith explained that he plans on approaching Michael Keaton to reprise his role in the sequel, he just doesn't have a script to present him with yet.
"When Warner Bros. came to us about it, we said the only way we'd do it if we got Tim [Burton's] blessing and involvement, and we got that, and the star of the movie has to be Michael Keaton as Beetlejuice, and it's a true continuation 26 years later. Not just throwing him in as a cameo going, 'Hey, it's me. I endorse this movie,'" he said.
Assumedly the sequel won't head to Hawaii like the originally planned follow-up did. Burton had hired writer Jonathan Gems to write "Beetlejuice Goes Hawaiian" back in 1990, but it never came to fruition. Both Keaton and Winona Ryder had agreed to star in the movie if Burton was the man behind the camera, but he got distracted by "Batman Returns."
Kevin Smith had been asked to rewrite the script for the originally planned sequel "Beetlejuice Goes Hawaiian" back in 1996, but recounts in his stand-up special "An Evening with Kevin Smith" that he was put off by the idea.
"I was like, 'Didn't we say all we needed to say with the first "Beetlejuice?" Must we go tropical?'" he said.
Do you think a "Beetlejuice" sequel is necessary, or do you think the first film stands on its own? Tell us in the comments section below or on Facebook and Twitter.