"Austin Powers"' Random Task suspected of murder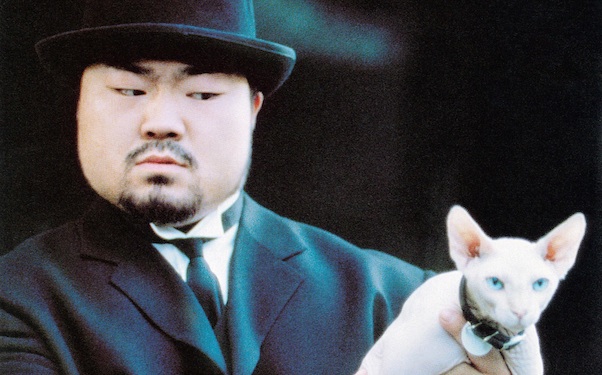 Posted by Matt Singer on
Who could forget "Austin Powers?" Such a great movie. I always loved the ending too, where Dr. Evil's henchman, Random Task, surprises super-spy Austin Powers and his new wife Vanessa in their honeymoon suite for one last big fight. Here is that scene:
Random Task was played by Joe Son, a South Korean actor, wrestler, and mixed martial artist. But if he looks like a bad dude in the movie, that's nothing compared to what he's been up to off screen. Back in September, Son was convicted of one felony count of torture and sentenced to life in prison for his role in the rape and kidnapping of a young woman on Christmas Eve in 1990. If you'd like to be incapable of ever watching "Austin Powers" again without feeling icky and uncomfortable, you can read the official Orange County press release about Son's conviction, which lays out his crimes in repulsive detail. In hindsight, the fact that the dude gets whacked in the movie by penile trauma is really weird (and strangely satisfying).
But wait; it gets worse. Yesterday, TMZ reported that Son, now in jail serving his sentence, is "the prime suspect in the murder of a 50-year-old sex offender, who was sharing a cell with Son at Wasco State Prison in central California." In other words, don't expect Son to make a random cameo in the upcoming "Austin Powers 4," which Mike Myers is currently prepping.
Will all this random violence affect the way you rewatch "Austin Powers?" Tell us in the comments below or on Facebook and Twitter.