Dane Cook finds "Answers to Nothing" in new trailer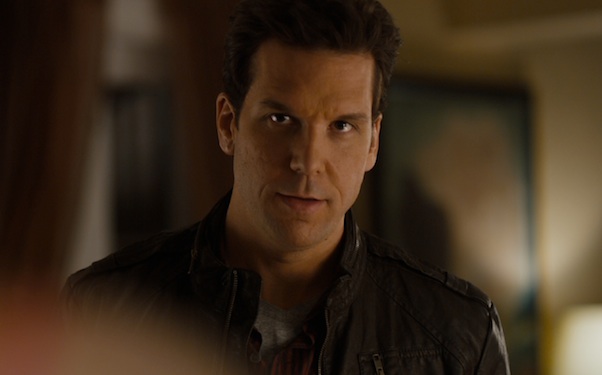 Posted by Matt Singer on
Why do all comedians want to be dramatic actors? Does drama pay better than comedy? Is getting an Oscar that insanely awesome? Does working the comedy club circuit make you so dead inside that you become incapable of feeling or even portraying human joy? Whatever the reason, Dane Cook has been far too successful a comedian not to try his hand at dramatic acting. And here comes that try: "Answers to Nothing" from "Dead and Breakfast" director Matthew Leutwyler. The trailer:
I know the title and all, but I hope the movie has answers to something, because the trailer left me with a lot of questions, namely what exactly this movie is about besides Cook's crossover to quote-unquote "real" acting, which actually looks promising. The answer (to nothing) follows, courtesy the official plot synopsis from the trailer's press release:
"Dane Cook leads a stellar cast, including Elizabeth Mitchell ('Lost'), Julie Benz ('Dexter'), Zach Gilford ('Friday Night Lights'), and Barbara Hershey ('Black Swan'), as a man struggling with his own infidelity in 'Answers to Nothing.' Set against the backdrop of a missing girl case, the film tells interweaving stories of several Los Angelenos trying to do the right thing."
That's a little, but not much, more to go on. All we be revealed (and, presumably, be revealed to provide solution to not very much at all) when Roadside Attractions releases the film on December 2.
What do you think of Dane Cook's acting chops? Tell us in the comments below or on Facebook and Twitter.