Announcement: Lia Ices "Love Is Won"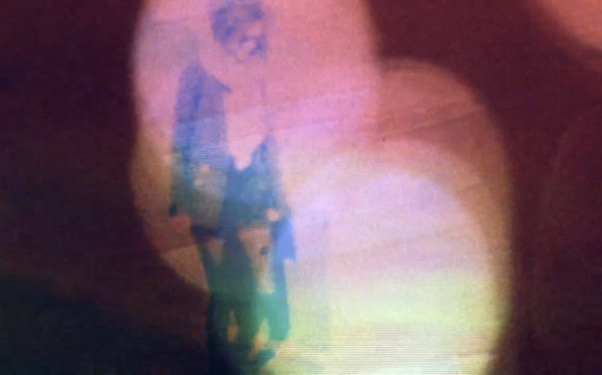 Posted by Brandon Kim on
We have both good and bad news to report about Lia Ices and her intoxicating single, "Love Is Won." The good news, aside from the free download below, is that Lia was in Rome shooting an intimate video for the song with her boyfriend — and today we're announcing Jagjaguwar's "Love Is Won" short video contest to go along with it. Inspired by the personal nature of the Super 8 footage Ices and her boyfriend shot together, Jagjaguwar is inviting fans and filmmakers to tell their own love stories and shoot their own videos for "Love Is Won." The submissions will be hosted on Jagjaguwar.com, with the winner to be premiered here on IFC!
The bad news, Ices already has a boyfriend. But the Avant-pop chanteuse wants to see your own love story set in motion and shared with the world, just as she has.
"I'm giving into my tendency to want to blur and blend the lines between art and life, and privacy and sharing," Ices recently said of her work, so it couldn't be more appropriate now for us all to take a collective peek beneath the proverbial sheets.
Ices, who began playing piano at the age of five released her Jagjaguwar debut, "Grown Unknown," earlier this year. It featured a duet with Bon Iver's Justin Vernon (on "Daphne") and the most hauntingly gorgeous voice of the year.
To take part in Lia Ices' "Love Is Won" contest, send your video love stories to press@jagjaguwar.com. Apart from that, here's a few key details you need to know:
•Use Lia Ices "Love Is Won" as your soundtrack (download below).
•Partial and full-length videos are eligible, the submission need not be the full 5:23 of the song.
•Videos should be submitted by noon on November 15th.
•All videos submitted will be posted on Jagjaguwar.com
•A winner chosen by IFC and Lia Ices will debut on IFC.com on November 21st.
So off you go, lover, here's the mp3!
DOWNLOAD: Lia Ices — "Love Is Won"
Let us know what love story you're working on in the comments below or on Twitter or Facebook!