Akira" remake gets greenlit, eyes "Tron Legacy" star Garrett Hedlund for lead role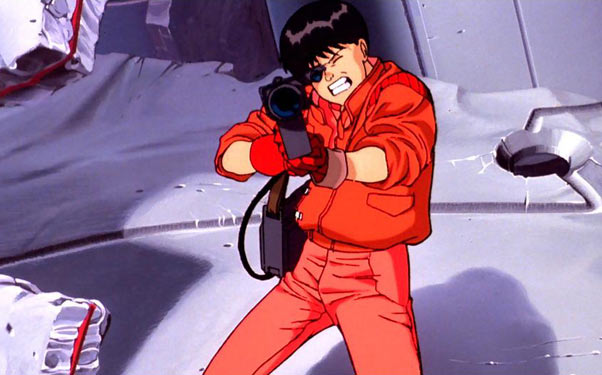 Posted by Terri Schwartz on
A live-action version of "Akira" is officially headed to the big screen. After a long, long time spent in development, the Hollywood adaptation of Katsuhiro Otomo's acclaimed anime finally got the green light from Warner Bros. Variety is reporting that the movie finally has locked down a director, and is close to landing its leading man as well.
Spanish director Jaume Collet-Serra is the lucky man who got the job of helming the $90 million film. He is best known for his horror movies "Orphan," "Unknown" and "House of Wax." "Akira" isn't a horror flick per-se, but that type of storytelling can definitely be applied to its apocalyptic and pessimistic themes. The $90 million budget isn't much, though, so the film will probably be told on a grittier and smaller scale than the 1988 anime.
"Tron: Legacy" star Garrett Hedlund is the frontrunner to play the movie's main character, Shotaro Kaneda. Kaneda is the head of a biker gang who ends up having to prevent his best friend, a biker with psychic powers named Tetsuo Shima, from unleashing an uncontrollable, destructive power on the world. Variety said that everyone from Keanu Reeves and Brad Pitt to Leonardo DiCaprio and James Franco have been considered for the role of Kaneda, but the "On the Road" star eventually won out because he came at a cheaper price tag. His participation isn't confirmed yet, but insiders say it's only a matter of time.
There's no word yet on when "Akira" will be headed in front of the cameras, but it likely won't be ready to hit theaters until 2013 or 2014. It will be interesting to see who Collet-Serra casts opposite Hedlund — if he gets the role — as Tetsuo, and how the American adaptation of this classic Japanese film gets tinkered with.
Are you glad an "Akira" live-action film is being made? Tell us in the comments section below or on Facebook and Twitter.