Aaron Sorkin top choice for Steve Jobs biopic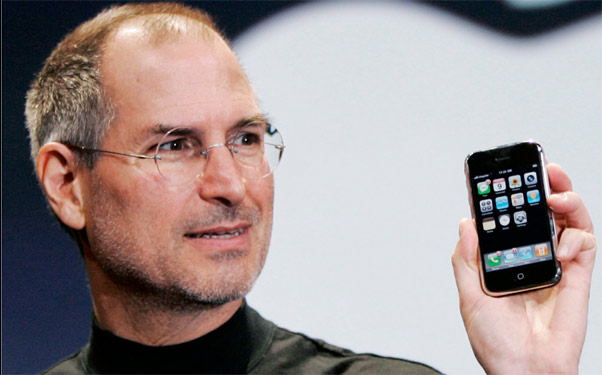 Posted by Terri Schwartz on
After telling the story of the rise to power of Facebook creator Mark Zuckerberg in 2010's "The Social Network," Aaron Sorkin might be giving the legacy of Apple CEO Steve Jobs the same treatment. The Los Angeles Times' film blog 24 Frames learned that the "Moneyball" and "West Wing" scribe is the top contender to pen Sony's biopic about the recently-deceased technological visionary.
Sorkin and Jobs were friends in real life, as Sorkin revealed in a recent editorial for Newsweek. Apparently the last conversation Jobs had with Sorkin was to ask him to write a Pixar movie. Sorkin declined, saying he doesn't "know how to tell those stories." He does, however, know how to tell the stories of smart yet difficult characters who excel in their fields, just like the story of Jobs' rise to power. The fact that Sorkin does have a personal take on Jobs' life story and also feels like he owes the Apple co-founder a favor means that he actually could end up taking on this job.
Sony's film would be an adaptation of Walter Isaacson's biography "Steve Jobs," which hit shelves Monday. The book is based on interviews with Jobs, his loved ones, competitors and colleagues over the course of two years. It tells Jobs' story from his childhood through his career with Apple.
An anonymous source told 24 Frames that Sorkin is considering taking the writing gig, but hasn't made a decision yet. Though he is the top contender for the film, the article refers to Sorkin only as "one of the writers being courted by producers," which implies that there are others in the mix as well. Neither Sony nor Sorkin's reps commented about the rumor.
Would you like to see Aaron Sorkin pen a biopic about Steve Jobs? Tell us in the comments section below or on Facebook and Twitter.