"X-Men" producer talks "First Class" sequel, delaying "The Wolverine," and redeeming "Deadpool"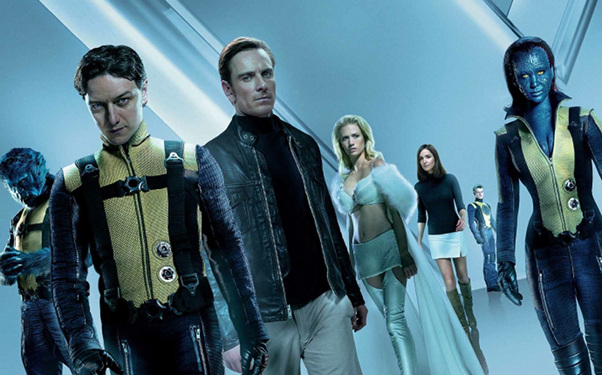 Posted by Rick Marshall on
"X-Men: First Class" hits shelves on DVD and Blu-Ray this weekend, so it's no surprise that "X-Men" franchise producer Lauren Shuler Donner was doing the media rounds to talk up the film's arrival. Of course, as is the case with these types of press circuits, Donner ended up chatting quite a bit about the other upcoming films featuring Marvel's famous mutants.
Here's a quick breakdown of what was said about each film:
With regard to a potential "X-Men: First Class" sequel, Donner told HitFix they hope to bring director Matthew Vaughn back for a follow-up film, despite the first film's less-than-expected returns at the box office.
The next X-Men film on her plate, however, is "The Wolverine" — a follow-up to the financially successful yet critically panned "X-Men Origins: Wolverine." As has been indicated many times, Donner reiterated that the film will act as a standalone chapter in the franchise and not a traditional sequel.
"[We want] to distinguish it from the other one," she explained to HitFix when asked about the title. "It's much more of a standalone [movie]."
Originally expected to begin shooting this fall, "The Wolverine" is now likely to start filming in summer 2012 due to star Hugh Jackman's busy schedule.
"I'm not sure when we'll start," she said. "Maybe summer 2012 we'll start shooting. It's based on Hugh's schedule, frankly. When he's available, we'll film. …He's doing 'Les Miserables', and then he has to come and train for us. So it's all dependent on him."
Spinning off of "X-Men Origins: Wolverine," a solo film for Marvel's mouthy mercenary Deadpool has long been in the works but often the subject of heated online discussion, given the uncertainty that Ryan Reynolds will reprise his role as the character.
"We're working on getting it ready and presenting some things to the studio," she indicated, "because we're gonna give it a little bit of a different look. It's a different kind of movie. If you know 'Deadpool' …it's true to 'Deadpool'. So you know, it'll be violent, and outrageous, and funny, and all that."
Still, Donner seemed sure that Reynolds will be back in action as Wade "Deadpool" Wilson.
"[We're doing 'Deadpool'] with Ryan absolutely," she told IAmRogue. "Can you see anybody else in it?"
And just in case you're concerned about the tone the film will take with the fan-favorite character, Donner offered up some comments to TotalFilm that should calm fans' concerns a bit.
"[H]e was treated totally wrong in the Wolverine film and yes we will redeem him," she said. "We have a few more things to do and then it's up to the studio to decide whether we're going to go forward or not."
What do you think about Donner's plans for the X-Men movie universe? Chime in below or on Facebook or Twitter.