William Friedkin thinks comic book movies are for the "lowest common denominator"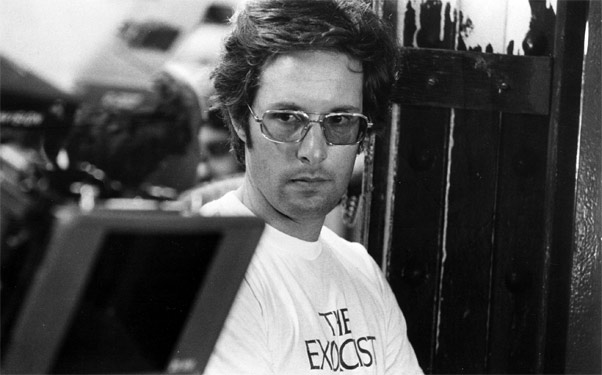 Posted by Aubrey Sitterson on
William Friedkin is a fascinating director, having found success in a number of different genres dating back to the late 1960s. But though he has worked on crime films, horror flicks, serious dramas and whatever the hell "Cruising" was supposed to be, there's one type of movie with which he's not exactly thrilled: Comic book adaptations.
An article posted by Breitbart of all places, featured a number of quotes from the director, who was in attendance at the North American premiere of his newest film, "Killer Joe." Friedkin claimed that the difficulty in doing serious adult films comes from the huge success of comic book movies. For this he blames both the audiences, who are "conditioned by television and television is aimed at the lowest common denominator," as well as the studios, which are "owned by gigantic corporations that have to appeal to the lowest common denominator."
Aside from using the term "lowest common denominator" more than anyone outside our 4th grade math teacher, the director also claimed that films like his "The French Connection" and "The Exorcist" could not be made in today's climate. He explained, "The guys who run the show have figured out that they can make more money basically selling comic books to people."
The article also includes Friedkin giving insight into "Killer Joe" as well as the role of a director – all of which is definitely worth a read – but the most interesting parts remain his thoughts on comic book movies. We think it's fair to assume that what the director is really referring to are not all movies that have comic book source material, but superhero flicks specifically. This, of course, is a common mistake in that it conflates the comic book medium with its dominant superhero genre, but it's also a reductive dismissal of an incredibly diverse art form. Besides, is the concept of a superhero any more inherently stupid or ridiculous than a demonic possession?
Do you think that Friedkin has a point about the state of American filmmaking? Have movie studios dumbed things down for modern-day audiences, or has the director just put on a particularly thick pair of rose-colored glasses? Tell us in the comments below or on Facebook and Twitter.