The 3D movie revival (2009-2011)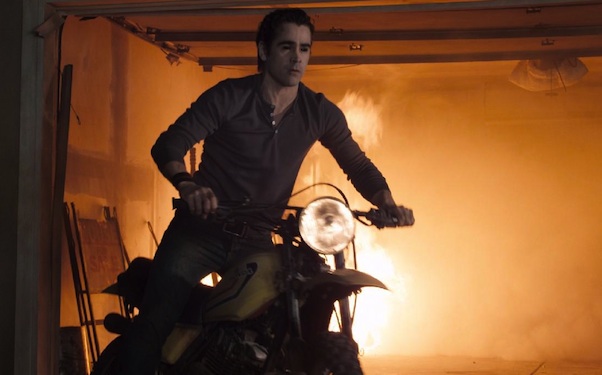 Posted by Matt Singer on
Slate has an article this morning every 3D fan — or 3D hater — should read. It's called "Who Killed 3D?" by Daniel Engber, and it accuses four main suspects: greedy theater chains, greedy film studios, shrewd consumers, and hack filmmakers. The entire piece, which includes eye-opening graphs on the decline in revenue generated by 3D movies in recent months, is worth reading, but here is one brief excerpt on the subject of moviegoers' perception of the format:
"While the early movies in the 3D revival relied on outrageous stunts — pickaxes flying off the screen and all that — recent films have tended to use the technology for atmosphere, rarely breaking out of the stereo window. Restraint carries its own risks, however. In June, A. O. Scott called this 'one of the pitfalls of that format, which is that if the 3D is unobtrusive enough that you don't really notice it, you may as well forego the disposable glasses and the surcharge that comes with them.' The vice- chairman of Paramount summed up the case when he told the Times that consumers are 'tired of sitting in a theater thinking, 'Wait is this movie in 3D or not?"
It's a damned-if-you-do problem: 3D effects are either too blatant or too subtle, a novelty or a trifle."
I'm not sure that there's one clear assailant here — in the final analysis, the solution to this mystery may be like a game of "Clue" where someone accidentally shoved both Colonel Mustard and Professor Plum's cards into the little envelope. There may also be one more suspect that Slate missed, one that combines elements of greedy studios, shrewd consumers, and hack filmmakers: let's call it "glutting the market."
The 3D revival began with "Avatar," which became more than a movie, even more than the all-time highest grossing movie in history. It became an event. People who rarely go to the movies — not just "3D movies," but movies in general — went to see it. Thanks to its association with the "Avatar" brand, 3D felt special, not just some gimmick dredged up to enliven tired genre formula, but an entire new filmic dimension ready to be explored. For a very brief period, it seemed like 3D was the future. That's how you were going to see the biggest and most important films from now on.
Of course in "Avatar"'s wake came many, many 3D movies. Even movies that weren't shot in 3D were converted to 3D in post-production to cash in. At that point, the quality of 3D films was almost irrelevant; it was quantity that mattered. Some have compared the surcharge on 3D movies to the ticket prices at Broadway shows or sporting events. That's ludicrous; live theater and sports are once-a-year indulgences (if you're lucky). Perhaps if there was one 3D movie of the year on par with "Avatar," people would embrace the idea of a surcharge. But we've reached a point this summer where there are sometimes one or two new 3D movies every week. Now there's nothing inherently special about a 3D movie.
"Avatar" and a few other high-end 3D movies suggested that there could be. But I suspect Slate's article will soon be proven correct: those in charge of the format sacrificed long-term viability for short-term profits, which is too bad. I remain convinced that there are still interesting artistic opportunities in three dimensions. Martin Scorsese and Steven Spielberg both seem to think so; their upcoming movies "Hugo" and "The Adventures of Tintin" are both in 3D. But even if they explore new dimensional terrain, will anyone notice? As far as most theatergoers are concerned, they've already seen enough.
Do you still like going to 3D movies? Tell us in the comments below or on Facebook and Twitter.