"The X-Files" creator Chris Carter returns to television with new mystery drama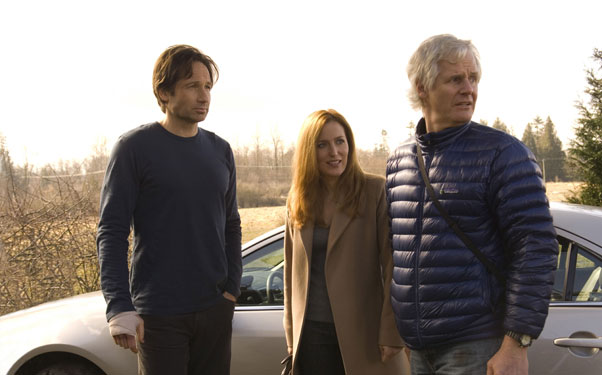 Posted by Terri Schwartz on
Chris Carter took a well-deserved vacation after "The X-Files" wrapped in 2002. The beloved cult television series, which lived on Fox for nine years, helped give sci-fi and conspiracy theories a new life in the 90s and has become an integral part of American pop culture. But Carter hasn't returned to television since. Other than penning the screenplays for the two "X-Files" films — "The X-Files" and "The X-Files: I Want to Believe" — and working on a video game spin-off, Carter has been largely absent from Hollywood over the past decade. Until now, that is.
Deadline is reporting that Carter is set to write, direct and executive produce a mystery drama with a female lead for MRC. Apparently Carter approached MRC with the idea for the action series earlier this year, and MRC agreed to take on the project.
Carter's long-anticipated return to television is sure to be met with plenty of interest after "The X-Files" went on to be one of Fox's biggest hits. Word is that Carter and MRC will start pitching the project to networks in a few weeks. Plot details are slim for the series, but once it gets picked they will probably hit the web.
In addition to his new untitled television project, Carter also wrote the screenplay for the upcoming thriller "Fencewalker," which he's also directing. The movie stars Katie Cassidy, Natalie Dormer and Xzibit. It was supposed to hit theaters in 2011, but there's no update on that. There's also talk of Carter working on a potential third "The X-Files" movie.
Are you interested in seeing what Carter has created next? Would you want to see another "The X-Files" movie? Let us know in the comments section below, or share your thoughts on Facebook and Twitter.