"The Walking Dead" web series announced, will tell the infamous Bicycle Girl's backstory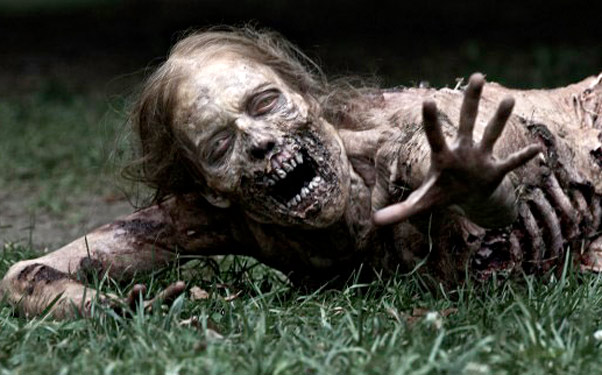 Posted by IFC on
Get your shotguns and baseball bats ready, because "The Walking Dead" is coming back sooner than we all expected. While AMC's hit series is scheduled to return to television on October 16 after a 10-month hiatus, the network is rewarding its fans for waiting so patiently with a six-episode web series that follows the life of season one's Bicycle Girl zombie leading up to the apocalypse and her unfortunate demise.
The web series could be more adequately described as "The Crawling Dead," since its principal character became famous on the show for being a half-mutilated zombie dragging herself across the ground. She's the first creature that leading man Rick Grimes met in the show, and she looked so decrepit and pathetic that he gave her the gift of mercy. Fans responded to the Bicycle Girl character following the show's premiere, and it makes sense for AMC to flesh out her backstory, both literally and figuratively.
The webisodes are premiering on Monday, Oct. 3 at 5pm EST. They were the brainchild of "The Walking Dead" co-executive producer Greg Nicotero and were written by John Esposito, who is also a writer on the TV series. Lilli Birdsell will play Hannah (aka Bicycle Girl) in the web series, taking the reins from Melissa Cowan, who played the emaciated zombie in "The Walking Dead" premiere episode. Hopefully Birdsell's make-up process wasn't as intensive as Cowan's.
If that still isn't enough "Walking Dead" goodness for you, AMC also released a series of season two cast photos yesterday. They might not be as gorgeously composed as the season two poster, but at least you get Norman Reedus with a crossbow.
Are you anxious to find out the Bicycle Girl's backstory? Let us know below or on Facebook or Twitter.