"The Swell Season" trailer shows real-life relationship between stars of "Once"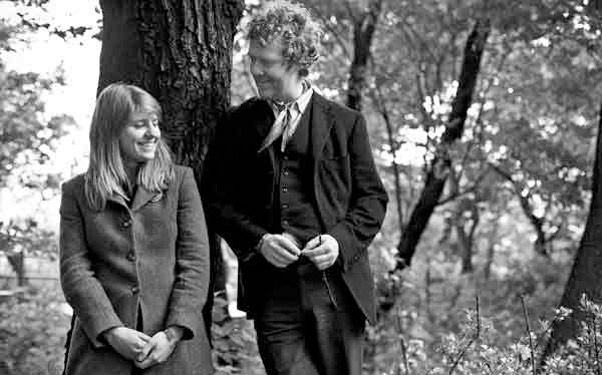 Posted by Aubrey Sitterson on
Way back in the halcyon days of 2007, The Frames frontman Glen Hansard and Markéta Irglová co-starred in the Irish musical "Once." Though Hansard had only limited experience in front of the camera and Irglová none, the film went on to become a success, due in no small part to the soundtrack created by two professional musicians, specifically the Oscar-winning track "Falling Slowly."
Hansard and Irglová's film collaboration and make-believe romance eventually developed into a more formal collaboration and real-life romance, with the folk rock couple recording three well-received albums as The Swell Season. However, following their Academy Award victory and subsequent touring, the pair grew apart, downgrading their romantic relationship to a close collaborative friendship.
The new documentary, "The Swell Season" tells the story of the duo's stagnating romance and also examines Hansard's response to his new hard-earned fame, contrasting it with Irglová's overnight success. After making the rounds at the Tribeca Film Festival and elsewhere earlier this year, the black-and-white documentary will finally receive a limited release on October 21.
Watch the trailer below and make sure to tell us your thoughts in the comments or on Facebook and Twitter.