"The Raid" busts our brains with a sick red-band trailer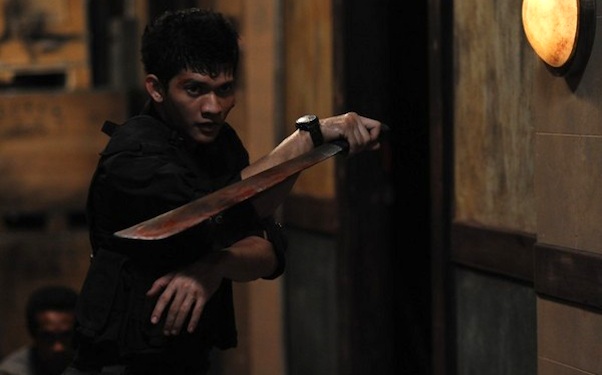 Posted by Matt Singer on
Last night my Twitter feed lit up like a Christmas tree with buzz from the Toronto Film Festival. An Indonesian action film called "The Raid" had kicked off the festival's Midnight Madness cult movie sidebar, and apparently it was amazing. MSN Movies' James Rocchi even went so far as to call it "the best Aristotelian-unity action film since "Die Hard." Holy crap. That's insane.
The enthusiasm didn't diminish with the full reviews that hit the web this morning, either. Drew McWeeny over at HitFix called it "a near perfect action movie" and The Hollywood Reporter breathlessly described a screening had "people cheering, wincing and shaking their heads in disbelief." They also gave some interesting backstory about the film's director, Gareth Evans. Though the film was made in Indonesia, he's originally from Wales. He married an Indonesian woman and became enmeshed in the local film scene. Holy crap. That's insane too.
One of the problems with film festivals — although they've gotten better these days thanks to some clever independent distributors and the magic of video on demand — is that they get you psyched for movies you can't see for months or even years. So hats off to whoever was behind the decision to drop a sick red-band trailer for "The Raid" on the internet the day after the glowing reviews. That is some smart marketing right there.
Here is that trailer, courtesy MTV News. It is pretty bloody, so unless you work as a really imprecise coroner, it's NSFW. The film has been acquired by Sony — who, Deadline reports, have brought Linkin Park's Mike Shinoda on to write a new score — but no release date has been announced yet. Based on this trailer, I hope it's sooner rather than later.
Is that the craziest action trailer of the year? Tell us what you think in the comments below or on Facebook and Twitter.