New "Girl with the Dragon Tattoo" trailer offers nearly four minutes of exposition and intrigue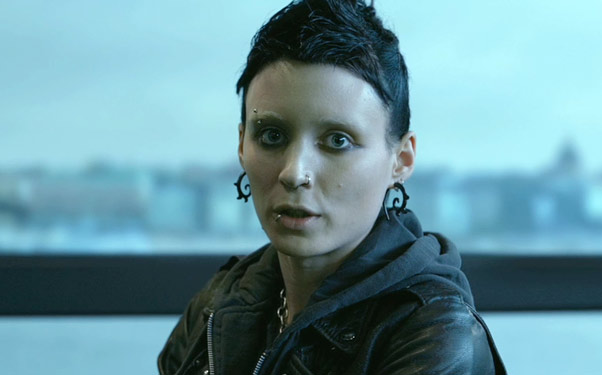 Posted by Aubrey Sitterson on
Based on an international bestseller, directed by David Fincher with music by Trent Reznor, and starring Daniel Craig and Mara Rooney, this winter's "The Girl with the Dragon Tattoo" has quite a bit to live up to. After a potentially leaked teaser trailer, a clandestine Tumblr blog and a slew of still images, we now finally have a full trailer on which to base our rampant speculation and early judgment.
Unlike that earlier teaser, which mostly went for atmosphere and tone, while blaring a particularly badass Reznor and Karen O. cover of Led Zeppelin's "Immigrant Song," the new video is more of a traditional trailer, with dialogue and everything. Clocking in at over three and a half minutes, the trailer has enough exposition to clear things up for even those completely unaware of Stieg Larsson's "Millennium" series.
While we have our issues with the "Girl with the Dragon Tattoo" novel, the sensational nature of the mystery should help the story adapt particularly well to film, especially with David Fincher at the helm. Some of the book's more arbitrary twists and turns can easily be glossed over with a stylish approach and driving Reznor soundtrack.
What do you think about the newest "Girl with the Dragon Tattoo" trailer? Does it have you excited for the film, or like us, are you mostly just disappointed it didn't have another Zeppelin cover? Tell us in the comments below or on Facebook and Twitter.