Who is Juno Temple playing "The Dark Knight Rises"?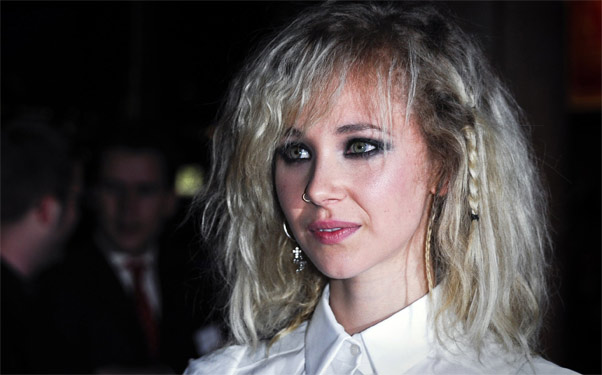 Posted by Aubrey Sitterson on
Like Joseph Gordon-Levitt and Marion Cotillard, Juno Temple's casting in "The Dark Knight Rises" was greeted with no end of fan speculation over whom exactly the actress would be playing in the film. Originally described as simply a "street-smart Gotham girl," a new article in Total Film could possibly give more insight into her character.
Comic Book Movie recently picked up on the Total Film issue, which featured an interview with the "Atonement" and "Three Musketeers" actress. Of particular interest is a passage that identifies Temple as Holly Robinson, "the young prostitute first seen in Frank Miller's 'Batman: Year One,'" adding that "she may be the sidekick to Anne Hathaway's Catwoman."
Originally part of the legendary writer's "Dark Knight" origin story, the character played an indirect role in Bruce Wayne becoming Batman. She was then integrated into DC's mainline continuity before eventually being killed off, and then later resurrected in the pages of Ed Brubaker's early 2000s "Catwoman" run.
While "Total Film" seems confident of Temple's role in the film, the actress herself was reluctant to confirm or deny anything, saying "I can't talk about that," before going on to praise the vision and "gentlemanly" nature of director Christopher Nolan.
What do you think about Juno Temple's rumored role as Holly Robinson? Are you excited to see her possibly betray Catwoman's sidekick, or like us, were you kind of holding out that she would bring Harley Quinn to the screen? Tell us in the comments below or on Facebook and Twitter.