"The Dark Knight Rises" cast adds "CSI Miami" star Adam Rodriguez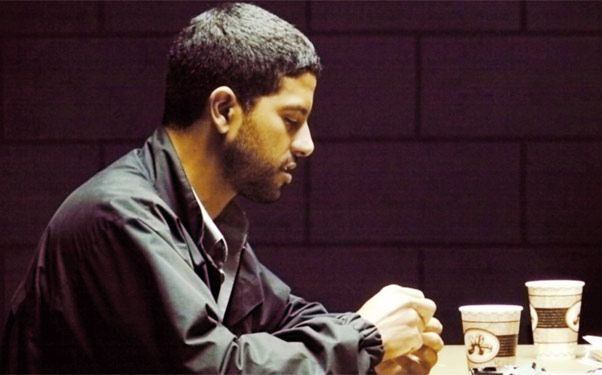 Posted by Aubrey Sitterson on
Fans of network police procedurals will already be well familiar with Adam Rodriguez for his role as Detective Eric Delko on "CSI Miami." But it looks like the actor will soon be exposed to a much larger audience with appearances in both "The Dark Knight Rises" and the male stripper movie "Magic Mike."
Deadline picked up the exclusive news about Rodriguez joining the two productions. Directed by Steven Soderbergh, "Magic Mike" stars Channing Tatum as a veteran stripper who takes a younger dancer played by Alex Pettyfer under his wing. Rodriguez will join Tatum, Pettyfer, Matthew McConaughey, Matt Bomer and Joe Mangianello in the upcoming beefcake fest.
While we're certainly comfortable enough with our own sexuality to enjoy the majesty and power of the male body, we're slightly more interested in Rodriguez's part in "The Dark Knight Rises." No word yet on what "small role" Rodriguez will be playing, but we're kind of hoping it's a villain with a stripper gimmick, turning the film's title into an absolutely hilarious double entendre. But maybe that's just us.

Do you watch "CSI: Miami"? What do you think about Rodriguez signing on for "The Dark Knight Rises" and "Magic Mike"? Tell us in the comments below or on Facebook and Twitter.