Steve Martin offers Eddie Murphy Oscar hosting tips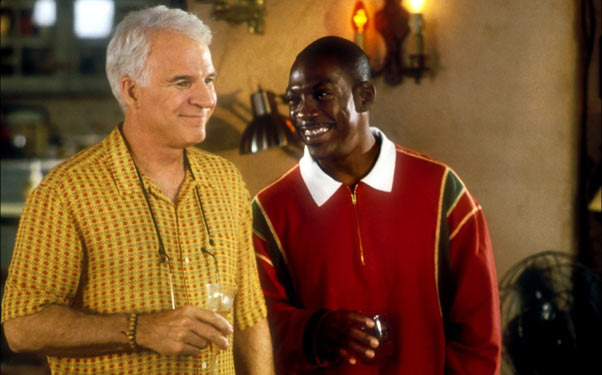 Posted by Aubrey Sitterson on
Even though we'll never forgive him for creating and legitimizing the use of "air quotes," giving amateur comedians a physical gag they needed like a hole in the head, Steve Martin is still what experts like to refer to as "a funny motherf*cker." To wit, an open letter the actor, comedian and writer has penned to this year's Oscar host, Eddie Murphy.
As it's Murphy's first time hosting the annual Academy Awards ceremony, he'd do well to listen to Martin, who hosted the event solo in 2001 and 2003 and alongside Alec Baldwin in 2010. In the short letter, Martin references the coveted "Saturday Night Live" hosting record, he and Murphy's 1999 film "Bowfinger" and even Murphy's reviled comedy "Norbit."
The original note was posted on SteveMartin.com, but we've taken the liberty of posting it here as well, in case you don't want to get distracted by all the funny on Martin's website.
Do you think Steve Martin's advice merits a big round of "thanks" or a resounding "well, excuuuuse me"? Tell us in the comments below or on Facebook or Twitter.