Listen to two floppy drives play the "Imperial March" from "Star Wars"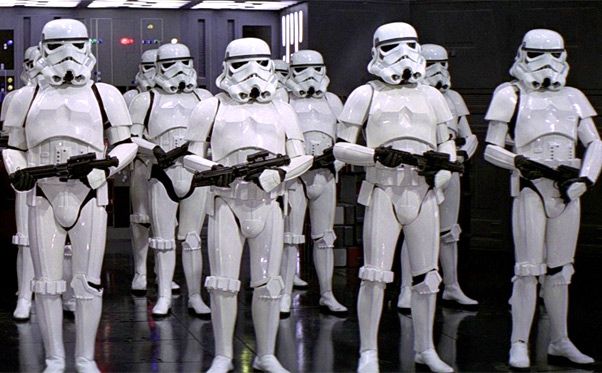 Posted by Aubrey Sitterson on
For years, the only thing that grunting floppy drive noises meant to us was that we were mere moments away from another failed attempt at traversing the Oregon Trail. But now, some genius out there has programmed a pair the antiquated devices to play the "Imperial March" from "Star Wars," and it's even more exciting than watching characters named after your friends die of dysentery.
We're not techies or anything, so we can't properly describe how this whole thing was set up or any of the equipment involved, but we do feel comfortable declaring it awesome. Two separate floppy drives go to work on a couple of 3.5ers and put out a remarkably convincing version of the iconic "Imperial March." The guy who made this gets laid either never or absolutely all the freaking time. Honestly, it could go either way.
Did you dig the lo-fi rendition of the "Imperial March"? What other geek-friendly songs would you like to see filtered through a couple floppy drives? Tell us in the comments below or on Facebook and Twitter.