3D moviegoers or theaters will start paying for their own Sony glasses in May 2012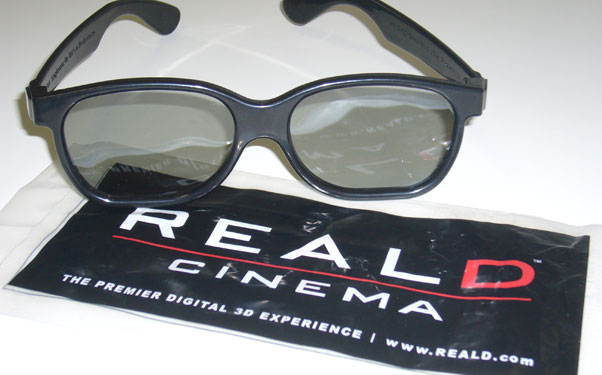 Posted by Aubrey Sitterson on
Everyone thinks we're crazy for taking RealD glasses home with us after seeing movies. "They give them away for free!" they say, "What are you going to do with a drawer full of those things?" they ask. We'll see who's laughing come May 2012, however, when Sony stops paying for 3D glasses and our kitchen junk drawer is full of polarized plastic gold.
The Hollywood Reporter broke the news that the studio will cease covering the costs for the glasses needed to watch its 3D movies, bills that can run "$5 million to $10 million per blockbuster release." The first big movies to be affected by this change will be next summer's "Men in Black III" and "The Amazing Spider-Man."
As of now, it's unclear who will be covering the cost of the delightfully dark glasses, the movie theaters or customers themselves. The Hollywood Reporter points out that many theater chains might balk at yet another expense required to show 3D movies, as many have just recently finished shelling out money to upgrade their screens to show that additional dimension.
Of course, moviegoers probably won't be thrilled about an additional cost involved with seeing 3D movies either, since they typically pay a $3 or $4 surcharge for what's becoming less of an option and more of a necessity if you want to see the biggest, newest releases at certain times. Currently, Sony is the only studio with plans to cease paying for 3D glasses, but if it goes over reasonably well, it should be fair to expect other studios to follow suit shortly afterward.
Do you think it's right for studios like Sony to pass the buck on the cost of 3D glasses? Would you still go see movies in 3D if you had to start paying for your own glasses? Tell us in the comments below or on Facebook or Twitter.