Should movies with smoking be classified as adults-only?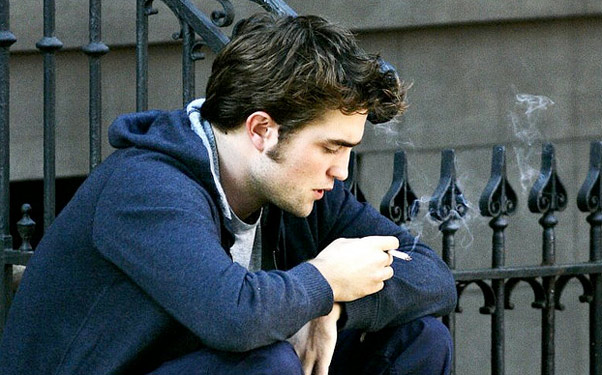 Posted by Aubrey Sitterson on
Everyone knows smoking is terrible for you, makes you stink and is hell of expensive, but all the knowledge in the world can't compete against one simple fact: Smoking makes you look pretty awesome, especially if you're in a movie. Now, the UK Centre for Tobacco Control Studies is aiming to address that problem by calling for movies with smoking to be viewable by adults only.
Deadline reports that the endearingly anglicized Centre wants "all movies featuring smoking to be rated for adults only in Great Britain unless there's a good reason for the characters to be lighting up." There's no official word on what would qualify as a "good reason," but certainly "a desire for the refreshing menthol taste of KOOL brand cigarettes," or "a compulsion to keep it classy with a pack of Virginia Slims," will be included in whatever standards the Centre endorses.
The Centre's recommendation follows a recent study by Bristol University that claims, "Smoking in films remains a major and persistent driver of smoking uptake among children and young people, which the actions of irresponsible filmmakers, incompetent regulators and insouciant politicians are abjectly failing to control." Drawing the ire of the report were both "Avatar," which depicted Sigourney Weaver sucking down the soothing, relaxing nicotine of a future cigarette and also "Remember Me," the Robert Pattinson vehicle that featured the "Twilight" star smoking almost constantly.
What do you think about the UK Centre for Tomacco Control Studies' suggestion? Is it sound advice to make smoking seem less cool, or just another example of special interests trying to chip away at the god-given freedoms of fictional characters to kill themselves in whatever manner they choose? Tell us in the comments below or on Facebook and Twitter.