Slash's Slasher Films signs Thomas Haden Church for church-based horror movie "Nothing to Fear"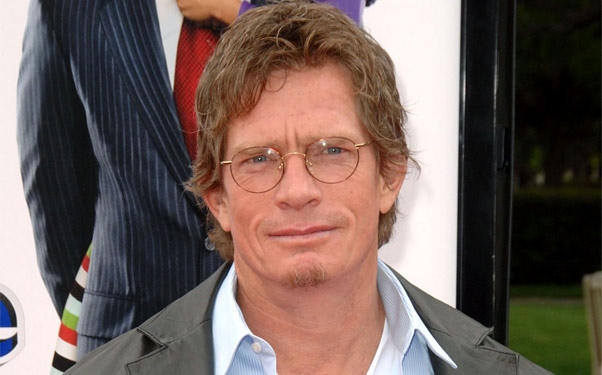 Posted by Aubrey Sitterson on
Before you delve any further into this article, you should prepare yourself to read the words "slash" and "church" several dozen times. Ready? Ok, then:
Last year, Slash, erstwhile guitarist of seminal rock band Guns N' Roses, formed the appropriately named Slasher Films, an outfit formed to, in the words of the man himself, "create genre films that defy the genre stereotypes." While that sounds like pretty vague marketing jargon to us, we now have some further clarification on what that means: Making horror movies about preachers starring Thomas Haden Church.
Deadline is reporting that Slasher Films is ready to rock on its very first film, "Nothing to Fear," directed by Anthony Leonardi, who has previously worked on films including "Pirates of the Caribbean: At World's End," "Constantine" and others. The movie stars Church as an "unbalanced man of the cloth" in a church located in a town "purported to be one of the seven gateways of hell."
Shooting for "Nothing to Fear" is scheduled to begin late next month in Louisiana, so expect some totally believable thick, Bayou accents as in Slash's words, "the team of Anthony and Thomas elevate an already frightening story with a unique vision and powerful artistry."

Are you excited for the first movie from Slasher Films, or like us, do you wish Slash and Axl Rose would just reconcile and do a reunion tour already? Tell us in the comments below or on Facebook and Twitter.