The origins of a viral sensation in this exclusive clip from "Shut Up Little Man!"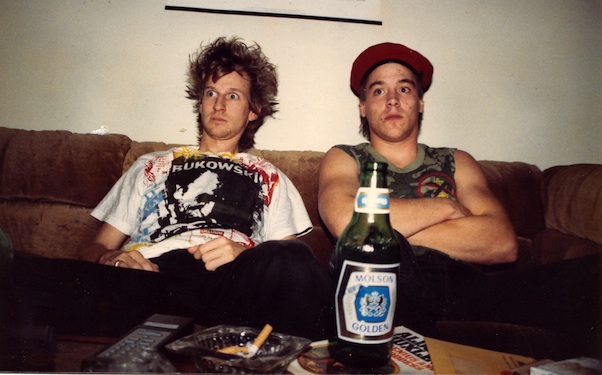 Posted by Matt Singer on
How do viral sensations start? That's one of the intriguing questions posed by the new documentary "Shut Up Little Man!" The film is about the origins and moral implications of ten hours of audio recordings of two old drunks, Peter and Ray, who liked to stay up all night yelling at each other. Their neighbors, Eddie and Mitchell, started taping their fights, then shared the audio with friends. From there, it spread through San Francisco and all sorts of underground culture. Peter and Ray became cult heroes, all without their permission, or even their knowledge.
In this exclusive clip, Eddie and Mitchell recount their first encounter with Peter and Ray. Be careful, though: Peter and Ray weren't exactly polite public speakers. Their intensely bad language make this video a wee bit NSFW.
video player loading
.
.
.
The story continues from there, detailing the steps Eddie and Mitchell took to spread the gospel of Peter and Ray, and then examining the thorny ethical issues involved with turning a regular person into a viral celebrity. It's a really interesting documentary; you can read my full review here.
"Shut Up Little Man!" opens tomorrow in New York and Los Angeles; as an added bonus for East Coasters, Patton Oswalt will be hosting Q&As with Eddie and Mitchell at the 6:25 & 8:25 screenings at the IFC Center this Saturday. That's two awesome things for the price of one.
Have you ever heard "Shut Up Little Man!"? How'd you find it? Tell us in the comments below or on Facebook and Twitter.