Samuel L. Jackson and Gerald McRaney confirmed for "Django Unchained"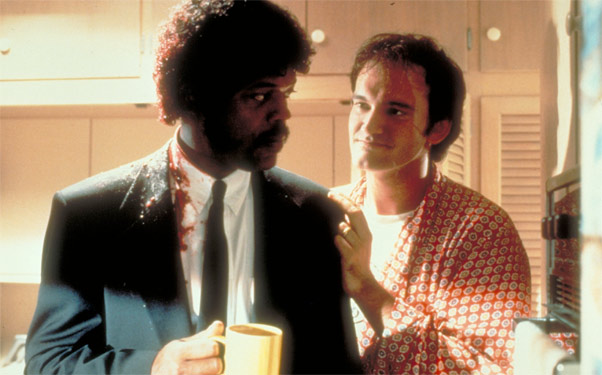 Posted by Aubrey Sitterson on
Almost as soon as we started hearing about Quentin Tarantino's next film, "Django Unchained," it's been a foregone conclusion that the director's frequent collaborator Samuel L. Jackson would be somehow involved. Now, we finally have confirmation of Jackson's role in the new southern-fried western, as well as news about another recently cast actor: Gerald McRaney.
Slashfilm picked up on the news about McRaney, whom, if you're anything like us, you might remember from summers spent indoors watching syndicated episodes of "Major Dad." Of course, a role that might be more relevant to his as-yet-unannounced part in "Django Unchained" would probably be that of old-timey hard-ass George Hearst on "Deadwood."
Going back to the first anyone heard of "Django Unchained," it's been assumed that Samuel L. Jackson would be taking on the role of one of villain Calvin Candie's chief slaves. While Slashfilm points out that the original script called for the two characters to be about the same age, apparently the years between Leonardo DiCaprio, who will be portraying Candie, and Jackson won't be causing too much of an issue, as Variety has now confirmed Jackson in the role.
The rest of the film's cast is equally interesting, with Jamie Foxx playing Django, a freed slave who unites with a bounty hunter played by Christoph Waltz in an effort to free his wife from Candie. The spaghetti western take on the American South is also said to feature Kevin Costner as a villainous slave trainer.

Are you as excited as we are for "Django Unchained"? Are you able to look at Gerald McRaney without thinking about "Major Dad"? Tell us in the comments below or on Facebook and Twitter.