Ryan Gosling weighing early retirement from acting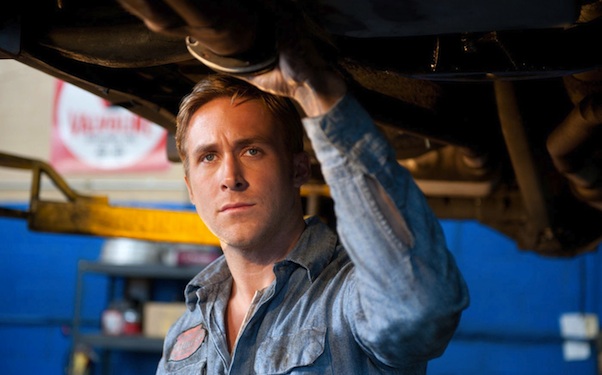 Posted by Matt Singer on
He may be tearing up the screen in "Drive," easily one of the coolest action movies of the year. And he may be about to dive into the Oscar race with the buzzy prestige picture "The Ides of March," directed and co-starring George Clooney. But even as his already impressive career is hitting another high water mark, Ryan Gosling is apparently contemplating hanging it all up. He told the UK newspaper The Times (which I would link to if their article wasn't behind a paywall):
"I've been doing this since I was 12… I don't want to act much longer; I can't do one thing my whole life. I know there are only so many characters I'll be able to play. It will be over whenever the inspiration dries up."
Fuck no, Ryan Gosling! Retiring at the age of 30? Who does he think he is, Steven Soderbergh? Come to think of it, there were reports last week that Soderbergh was looking at Gosling as a potential star of his upcoming movie version of "The Man From U.N.C.L.E." Has Soderbergh been whispering in Gosling's ear? If so, it could be disastrous. Stop tainting Ryan Gosling with your wide-ranging intellectual curiosity, Steven Soderbergh!
I'm not worried about Gosling going anywhere in the short term; his "Drive" director, Nicolas Winding Refn, told me he's collaborating with Gosling on two more movies — a Bangkok-set action film called "Only God Forgives" and a remake of "Logan's Run" — and he's also signed on for a period cop thriller called "The Gangster Squad" and another movie with "Blue Valentine" director Derek Cianfrance. After that, well let's just hope nothing out there drives Gosling away from acting. We need him to use his oh so handsome star power to get more commercially questionable projects made.
Would you be upset if Ryan Gosling retired from acting? Tell us in the comments below or on Facebook and Twitter.
[H/T Bleeding Cool]