Exclusive premiere: Mirah "Low Self Control"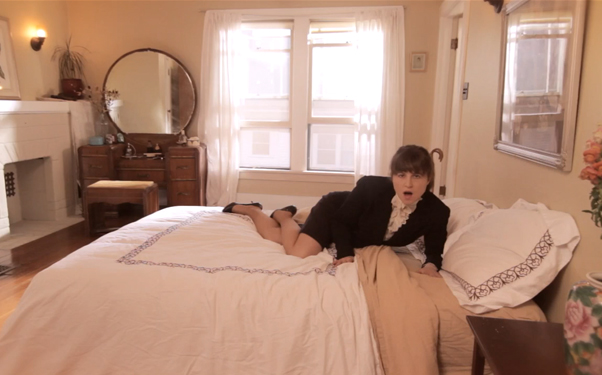 Posted by Brandon Kim on
Mirah departs from the sweet sound she's been known for as fixture of the Pacific Northwest indie scene, and goes all summer booty pop on "Low Self control." Mirah explores a new territory of lusty beats and electro vocals together with French pop artist, Tender Forever, aka Melanie Valera, who bursts into a tumultuous Gallic rap. Even if you understand French, it may be hard to comprehend it all, but her intense delivery speaks for itself.
Directed by Aubree Bernier-Clarke and Christopher Doulgeris, the music video set in a dream-scape of self-reflection weaves Mirah into a seductive noir plot. Mirah Mirah on the wall!
video player loading
.
.
.
How's your self control? Let us know in the comments below or on Twitter or Facebook!