"Point Break" remake will tackle the world of extreme sports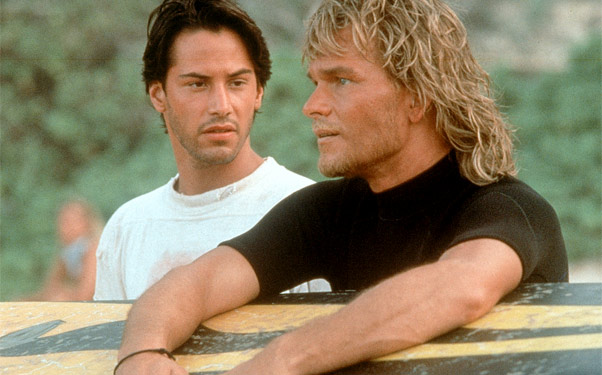 Posted by Aubrey Sitterson on
In what should come as a surprise to absolutely no one but all the same elicit agonized cries of "What happened to all the new ideas!?" Hollywood is continuing upon its path to remake every film that ever showed an ounce of promise and/or profit. This week, 1991 is the year being mined, as Alcon Entertainment (the same folks behind the new "Blade Runner" production) plans to remake the cult-favorite action film "Point Break."
Directed by Kathryn Bigelow back before she made extremely serious films about how war both elevates and debases us, "Point Break" starred Keanu Reeves as FBI Agent Johnny Utah tasked with infiltrating a group of surfers/bank robbers led by Patrick Swayze's mononymic Bodhi.
The film has become an early 1990s classic, largely due to the fact that while utilizing a lot of tropes, elements and even dialogue that might have aged poorly elsewhere, the movie itself is a remarkably solid piece of filmmaking, so solid in fact that the plot was almost completely aped for 2001's "The Fast and the Furious."
Deadline has the full press release, which describes the remake as being "set in the world of international extreme sports, and like the original involves an undercover FBI agent infiltrating a criminal ring." With such scant detail, we're of course left to speculate over some of the remake's most important facets, such as who will take on Anthony Kiedes' role in the remake? What's the 2011 equivalent of Red Hot Chili Peppers? Soulja Boy? We're going with Soulja Boy.
Do you think a remake of "Point Break" is even necessary? What are the 2011 equivalents of Keanu Reeves and Patrick Swayze? Tell us in the comments below or on Facebook and Twitter.