Netflix splits DVD and streaming businesses further, launches Qwikster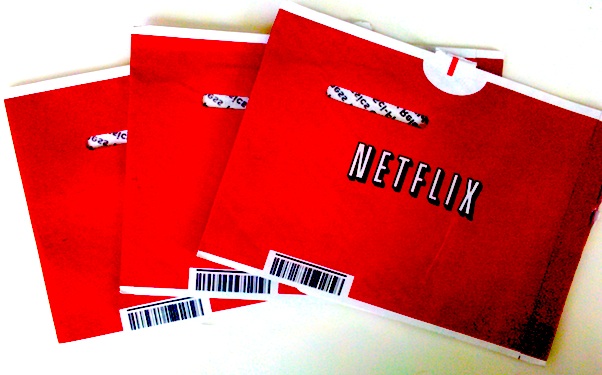 Posted by Matt Singer on
Netflix CEO Reed Hastings posted some major news over on Qwikster.com.
Here is part of Hastings' explanation for the change:
"Many members love our DVD service, as I do, because nearly every movie ever made is published on DVD, plus lots of TV series. We want to advertise the breadth of our incredible DVD offering so that as many people as possible know it still exists, and it is a great option for those who want the huge and comprehensive selection on DVD. DVD by mail may not last forever, but we want it to last as long as possible.

I also love our streaming service because it is integrated into my TV, and I can watch anytime I want. The benefits of our streaming service are really quite different from the benefits of DVD by mail. We feel we need to focus on rapid improvement as streaming technology and the market evolve, without having to maintain compatibility with our DVD by mail service.

So we realized that streaming and DVD by mail are becoming two quite different businesses, with very different cost structures, different benefits that need to be marketed differently, and we need to let each grow and operate independently. It's hard for me to write this after over 10 years of mailing DVDs with pride, but we think it is necessary and best: In a few weeks, we will rename our DVD by mail service to 'Qwikster.'"
Qwikster's service will remain basically the same as Netflix's DVD-by-mail service. They'll even mail the discs in little red envelopes, though the name on the back will be different. There won't be any additional changes to the monthly pricing plans (at least for now). But the company will be split into two different, non-integrated websites. Hastings says in his post that separate websites means "simplicity for our members." I hope that's true. I thought the existing system of one site and two queues was very simple, and I liked the way that my DVD queue alerted me when a movie in it was available for instant streaming. According to Hastings' blog post, that will no longer be the case. I'll have to maintain and cross-check two different queues on two different websites. At least at first glance, that doesn't sound simpler.
On the plus side, Qwikster will add video game rentals at an extra (as-yet unannounced) cost. Lord help us if you can start streaming video games in the near future. We'll have three websites and three queues and my brain will explode.
Will you change your Netflix plan as a result of Qwikster? Tell us in the comments below or on Facebook and Twitter.