Mel Gibson to bring his keen sense of irony to the story of Jewish hero Judah Maccabee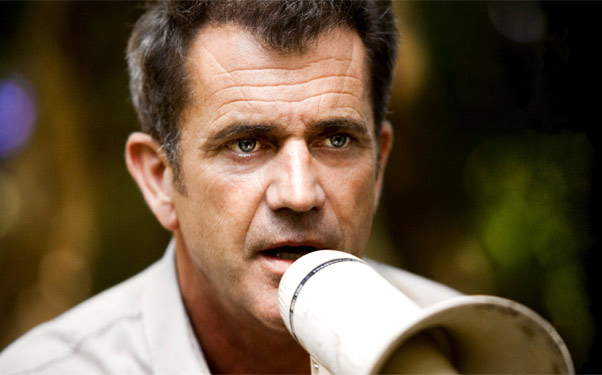 Posted by Aubrey Sitterson on
Despite having had a wildly successful Hollywood career, Mel Gibson has a somewhat prickly relationship with the Jewish people. Whether on account of the perceived anti-Semitism of "The Passion of the Christ," or the quite obvious anti-Semitism of Gibson's drunken rants, an outsider might assume that Gibson has something against God's chosen people. He'll be looking to dispel that rumor soon, however, as the fundamentalist Catholic begins work on a script about one of Judaism's most revered heroes.
Gibson, who once drunkenly claimed, "the Jews are responsible for all the wars in the world," will soon be telling the story of a Jew who actually did start a war: Judah Maccabee. During the second century B.C., Macabee led a Jewish revolt against the Seleucid Empire, and is recognized as one of Jewish history's greatest warriors, alongside names such as Joshua, Gideon, David and Bill Goldberg. To put this into better perspective for us gentiles, events that took place during the Maccabean Revolt are still honored today during the choliday of Chanukah.
Somewhat shockingly, given his history with the Jewish people, Deadline is now reporting that Gibson will collaborate on the script with Joe Eszterhas, who will likely offer the same respectful, somber approach he brought to the scripts for "Basic Instinct" and "Showgirls." It's currently unknown whether Gibson will direct the movie, but he is definitely signed on as a producer.
His abhorrent behavior aside, Gibson is clearly an outrageously talented filmmaker, who could do wonders with a story that's basically the Jewish "Braveheart." Would you be interested in seeing his take on the material, or has Gibson's history of anti-Semitism soured you on the project? Tell us in the comments below or on Facebook and Twitter.