Call-In Commentary: Watch the "Machine Gun Preacher" trailer with director Marc Forster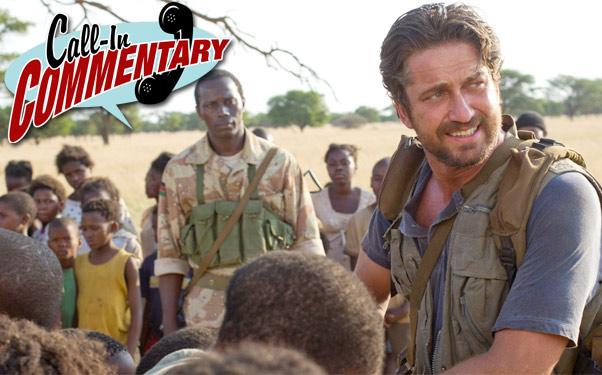 Posted by Brian Jacks on
Marc Forster is a filmmaker who likes to take chances, having helmed projects as small as "The Kite Runner" and as large as the second Daniel Craig Bond film, "Quantum of Solace," which is as high-profile as it gets. As a director he's hard to peg, and now he's back with another eclectic project, that of "Machine Gun Preacher." The biopic follows Gerard Butler as a drug-dealing ex-con who finds Jesus and opens up an orphanage in war-ravaged Sudan, a character who has no bones about picking up a rifle and joining the fight.
For the third outing of IFC's "Call-In Commentary" series, Forster found time from shooting his big-budget, Brad Pitt-starring apocalyptic zombie tale "World War Z" to call us and offer his personal narration on the "Machine Gun Preacher" trailer. Click below to get candid anecdotes on his new film and stories from inside the production, and then set your calendars for September 23 when "Machine Gun Preacher" hits theaters.
video player loading
.
.
.
Will you be checking out Gerard Butler's Africa-saving turn in "Machine Gun Preacher? Let us know below or on Facebook or Twitter.