"The Expendables 2" adds Liam Hemsworth to the line-up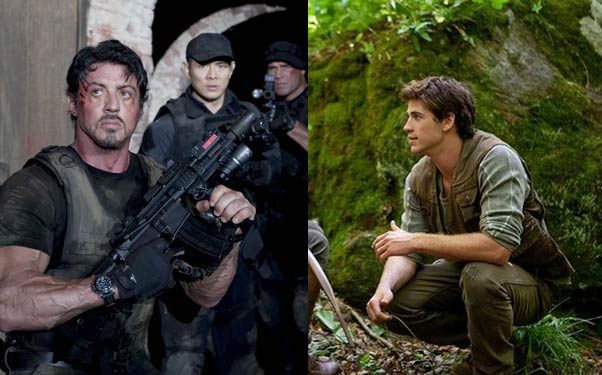 Posted by Aubrey Sitterson on
With a cast that includes crusty old badasses from the 80s, 90s and today, including Sylvester Stallone, Bruce Willis, Arnold Schwarenegger, Jean-Claude Van Damme, Chuck Norris and other, previously "The Expendables 2" was toying with an average age of about 123 (our guess). Now, however, with the addition of Liam Hemsworth, that number should drop significantly.
The younger brother of Thor's uncomfortably handsome Chris Hemsworth, Liam is largely unknown to American audiences, but that will be changing soon due to his role in "The Hunger Games," which with its youthful cast is like the yin to "The Expendables 2's" yang. Variety broke the news, but there's still no word on what role Hemsworth could play in the movie. We're crossing our fingers that there's some crazy mix-up with a time machine, causing one of the geezer's younger selves to join the group, but maybe that's just us.
As for the rest of the cast, that information is also up in the air right now, although Stallone has made a point of listing pretty much every older still-living action star as a possibility, including Donnie Yen, Hulk Hogan, Mr. T, Carl Weathers, Charlie Sheen, John Travolta, Nicholas Cage and more. In fact, Stallone has been so thorough in his hyperbolic casting non-announcements that it's making it hard for honest internet news blurb writers to find gags with which to end their articles.
What do you think about the addition of Liam Hemsworth to the cast of "The Expendables 2"? Any guesses as to what role he could play? Tell us in the comments below or on Facebook and Twitter.