Lars Von Trier wants the wrong Skarsgard for his new porno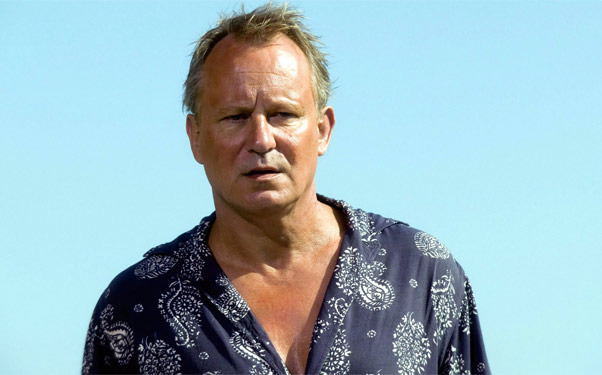 Posted by Aubrey Sitterson on
Lars Von Trier is no stranger to controversy, directing difficult films that are magnets for misogyny accusations and even getting kicked out of Cannes for admitting he looked a little too kindly on the Nazis. But all that is just warm up for what is possibly the most shocking, horrifying act the auteur has ever committed: Casting Stellan Skarsgard instead of his son Alexander in a pornography.
In a show of Scandinavian solidarity, the Danish director plans to work with the Swedish actor, who has appeared in Von Trier's "Dancer in the Dark," "Dogville" and "Melancholia." As picked up by The Hollywood Reporter, Skarsgard told E! News, "Lars called me and said, 'Stellan, my next film will be a porno and I want you to play the lead in it.'"
Of course, it's our firm belief that Von Trier, simply got confused, offering the role to his old colleague instead of his younger, fitter, uncomfortably handsome and even more uncomfortably Aryan-looking son, Alexander Skarsgard. Like the rest of us, we're pretty sure that the director is still watching "True Blood" and learning some new things about himself courtesy of those gratuitous Eric Northman butt-shots.
Von Trier's next film is called, appropriately, "Nympomaniac," and is said to explore female sexuality from birth into middle age. The director is writing the film through copious research, which involves talking to 50 and 60 year-old women about their sexual experiences. Von Trier stated, "You have no idea how dirty the female mind is!" which while it won't help with the misogyny accusations, might at least distract people from that time he claimed he had sympathy for Hitler.
What horrifies you most about "Nymphomaniac"? The fact that it's being made by a self-professed Nazi, or that you might have to see full-frontal Stellan Skarsgard nudity? Tell us in the comments below or on Facebook and Twitter.