Lars von Trier unapologizes for Nazi comments at Cannes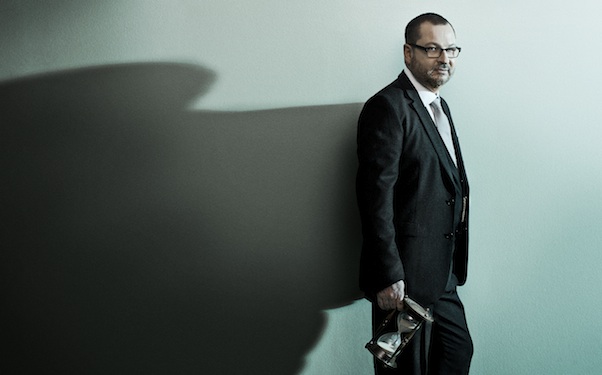 Posted by Matt Singer on
Oh c'mon Lars, what are you doing? You already apologized for saying that you were a Nazi and that you understood and sympathized with Hitler. Okay, so you were banned from Cannes anyway. But apologizing was the right thing to do, even if you were really just making a very dumb, ill-advised joke in the first place. Dumb jokes sometimes require apologies.
That should have been the end of all the controversy, but controversial director Lars von Trier stirred it all up again this week in an interview with GQ about his new film "Melancholia." As quoted by Entertainment Weekly, here's what von Trier had to say this time:
"I can't be sorry for what I said — it's against my nature… To say I'm sorry for what I said is to say I'm sorry for what kind of a person I am, [and that] I'm sorry for my morals, and that would destroy me as a person… I'm not sorry. I am not sorry for what I said. I'm sorry that it didn't come out more clearly. I'm not sorry that I made a joke. But I'm sorry that I didn't make it clear that it was a joke."
He sort of couches it at the end there, by saying he is sorry that his joke (which you can read in full here) was taken out-of-context. And on some level, I understand what he's saying; this guy is an artist who sometimes makes films about unpopular ideas, and as an artist, he has to have the freedom to do so. On the other hand, I don't think an artist is above making an apology when he says something really offensive (or, in this case, really stupid). I don't see why it's such a big deal. Maybe it's a problem for LvT because even if he says he's sorry and means it, he's still going to do it again. The man has foot-in-mouth-disease.
Personally, I'm sick of having to describe von Trier as "controversial director Lars von Trier." At this point the controversial part goes without saying. We might as well just start calling controversial directors "von Trierish."
What do you think of LvT's comments about his comments? Leave us your own comment below or write to us on Facebook and Twitter.