Kevin Smith's "Red State" hits OnDemand this week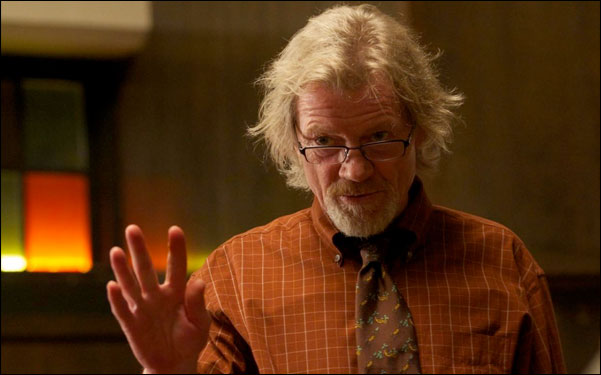 Posted by Rick Marshall on
After almost five years of hype, controversy, and spectacle, Kevin Smith's "Red State" will finally get its public release this week, bringing the veteran filmmaker's terrifying tale of religious zealotry to audiences outside the festival circuit.
That's right: As of September 1, "Red State" will be available via OnDemand video for everyone who couldn't make it to one of the limited theater and festival screenings of the film that have occurred in recent months. The film will then be released on DVD October 18 — the same week his first film, "Clerks," was released 17 years ago.
video player loading
.
.
.
For those who haven't been following the saga of Smith's "Red State," the film tells the tale of a violent religious group led by preacher Abin Cooper (played by Michael Parks) that crosses paths with both the local police and the ATF as their agenda escalates from fundamentalist gospel to the deadly enforcement of their god's law. Along with Parks, the film also stars John Goodman, Oscar-winner Melissa Leo, and Stephen Root.
Originally announced back in 2006, the film has a had a long and tumultuous road to public screening, with Smith initially planning to auction the rights to the film to distributors attending its January premiere at the Sundance Film Festival. However, Smith opted to go the self-distribution route after the film was screened, and "auctioned" the rights to himself for $20.
"Red State" will finally become available for public audiences via OnDemand tomorrow (September 1), after concluding a one-week screening at Quentin Tarantino's New Beverly Cinema — a screening that allows its cast and creators to be eligible for next year's Academy Awards.
Planning to watch "Red State" via OnDemand? Chime in below or on Facebook or Twitter.