Jim Henson's "Tale of Sand" screenplay will be reborn as a graphic novel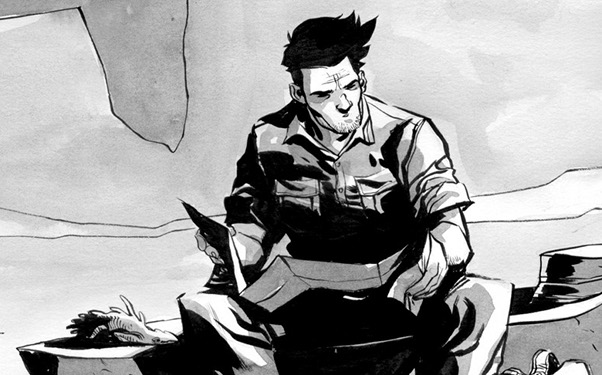 Posted by Rick Marshall on
Last weekend would've been Jim Henson's 75th birthday, but the beloved Muppets creator's legacy continues to live on in various forms — including an upcoming graphic novel based on one of his unproduced screenplays.
Archaia Entertainment debuted a 20-page preview of Jim Henson's Tale of Sand this week, offering fans their first look at the project.
Based on an unproduced screenplay co-written by Henson and his longtime collaborator Jerry Juhl, Tale of Sand chronicles the adventures of a man who wakes up in a strange town with no memory of who he is or how me got there. After he's kicked out into the desert, the man must cross the increasingly bizarre landscape while avoiding a mysterious figure that's pursuing him.
The story was developed from ideas Henson had while creating "Timepiece," his Oscar-nominated short film.
Produced with the blessing of Jim Henson Company CEO Lisa Henson, Tale of Sand is illustrated by Ramón Pérez, and promises to feature some set pieces that inspired other Henson Company productions.
Jim Henson's Tale of Sand is scheduled to hit shelves in November, though it's worth noting that the publisher has quite a few Henson Company collaborations already on shelves or in the works. If you're a fan of Henson's creations, make sure to check out their Fraggle Rock comics and their upcoming books based on "The Dark Crystal" and "Labyrinth" — they manage to capture a lot of what made the original projects so entertaining.
Does "Tale of Sand" sound like something you're going to pick up? Chime in below or on Facebook or Twitter.