James Franco to tackle sexual depravity with Cormac McCarthy's "Child of God"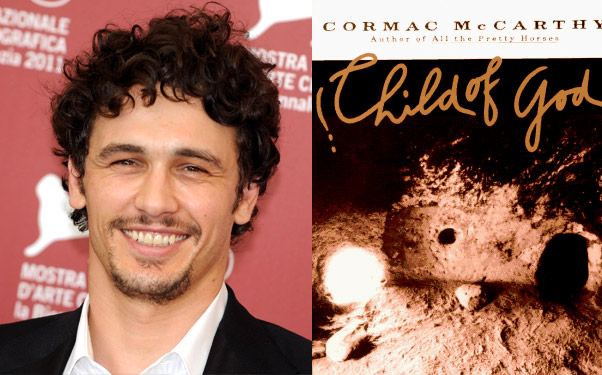 Posted by Aubrey Sitterson on
Recently, actor/director/writer/sentient-piece-of-performance-art James Franco made public his interest to take over directorial duties on "Blood Meridian," an adaptation of what is arguably author Cormac McCarthy's most impressive accomplishment. While that project seems to have stalled out for unknown reasons, Franco is now making noise about adapting one of the writer's earlier novels, "Child of God."
In a Toronto International Film Festival appearance picked up by WeGotThisCovered, Franco explained that although a 20-minute test for "Blood Meridian" "turned out pretty well," the adaptation has since been put on hold. Fortunately, "Blood Meridian" isn't the only time that McCarthy meditated on the inherent and defining violence of both America and the human condition itself.
Like much of McCarthy's work, "Child of God" plays around with structure and formal aspects, eschewing literary conventions like quotation marks while regularly moving in between different styles of narration. All of this is done in the service of one of the author's most oppressively dark and grim tales, as the book tells the story of a man named Lester Ballard, described as "a child of God much like yourself perhaps," who attempts to live outside of the social order.
While more popular McCarthy stories like "The Road" and "No Country for Old Men," have their share of violence and brutality, "Child of God," the author's third novel, delves much deeper into sexual depravity like necrophilia, as it explores the story of Ballard and his fall into complete degradation. So, yeah, something for the kids.
What do you think about James Franco taking on "Child of God"? Do you trust him to adapt something with the narrative and thematic complexity of Cormac McCarthy's work? Let us know below or on Facebook or Twitter.