The full teaser for "Human Centipede 2: Full Sequence"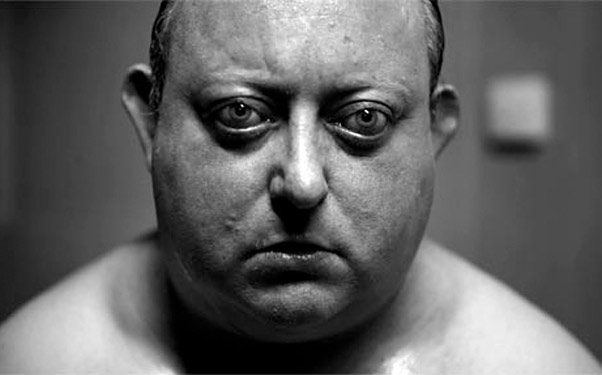 Posted by Matt Singer on
Remember yesterday when I said it was a centipede-y kind of day? Make that a centipede-y kind of week.
First, there was the first official image from "The Human Centipede 2: Full Sequence." Then there was the announcement that the film's premiering at Fantastic Fest. Now we've got a brand new teaser for the film from Yahoo! Movies. Here it is.
This is the second "Human Centipede 2" teaser, after this one starring director Tom Six. It's short, and almost half of it features footage from the first "Centipede" but you get a couple unsettling glimpses in there. It also hints at the film's storyline, which was kinda spoiled by a ratings decree banning the film in Britain a few months ago (click over there if you want to read about it, I'm not gonna respoil anything here).
That Martin looks like a helluva guy. And, perhaps, a rather blunt statement about the horrors of fanboy film culture. We'll see if I'm right when the film premieres on September 22 in Austin.
Full of excitement for the "Full Sequence?" Tell us in the comments below or on Facebook and Twitter.