Shock and eww in "The Human Centipede II" trailer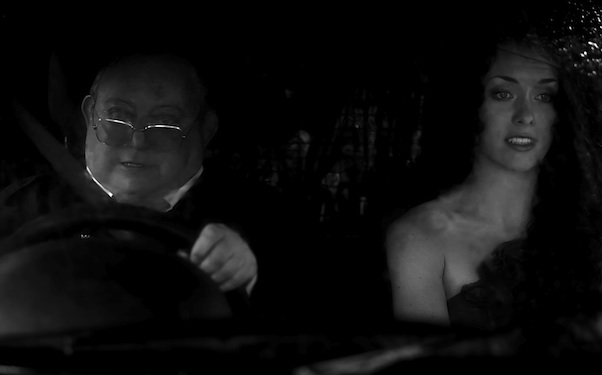 Posted by Matt Singer on
"The Human Centipede II (Full Sequence)" made a big splash — or maybe "made a big blood splatter" is more accurate — at its world premiere at Fantastic Fest last week. Some folks hated it. Some loved it. But everyone had something to say about it, and some of the best conversations I had at the festival were about it. You can read my report on the premiere here; for further reading, I also recommend Devin Faraci's review on Badass Digest, which does a nice job of examining the film's interesting subtext about fandom and horror audiences.
The movie opens in a little more than week on October 7, so to whet your appetite — or maybe "destroy your appetite for the rest of the day" is more accurate — here's one final trailer from the film:
Having seen "HC2" — as the shirts they handed out at the premiere called it — I can attest that this trailer's pretty representative of the film itself. It is in black and white, unlike the first film which was in color. That's both a stylistic choice and, I think, a way to make some of the truly revolting acts depicted onscreen a wee bit less revolting. Even with the reds desaturated out of the color palette, you still better prepare yourself for a grueling experience. Everything you glimpse in the trailer appears in graphic, lengthy detail on the film itself. If you were one of the people who complained that "The Human Centipede" wasn't as gory or as disgusting as you expected or wanted it to be, this movie is for you. Maybe to punish you.
I love that "The Human Centipede II" opens on Yom Kippur, too. It's really the perfect time for it. It's not a great movie to see on a full stomach.
Are you excited for "The Human Centipede II" or terrified? Tell us in the comments below or on Facebook and Twitter.