Here's what "The Avengers" game could've looked like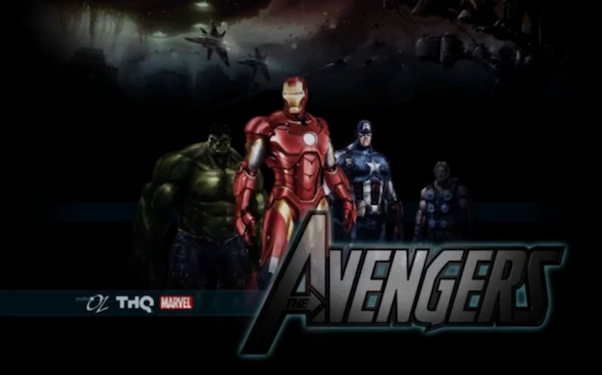 Posted by Evan Narcisse on
THQ's been having a rough year. The Hollywood-based game publisher's seen some expensive flameouts recently, with their internally-developed hardcore AAA games like "Homefront" and Red Faction Underground getting critically blasted and under-performing in terms of sales.
But, THQ also does a brisk business in licensed video games and playable experiences based on properties like Nickelodeon's "SpongeBob SquarePants" and Pixar's "Cars" bring in waves of cash. The company's recently stated that they're going to be backing away from such titles and closed many of the studios tasked with creating them. One of the casualties appears to have been an "Avengers" game that was being worked on by THQ's now-defunct Australian studio.
video player loading
.
.
.
The game looks to have been a co-operative first-person experience with each of the main characters getting unique moves and finishers in combat against the shape-shifting Skrull aliens. The footage in the clip is pre-alpha, meaning that there was still a ways yet for the game to go.
Marvel's video game fortunes at present lie in the hands of many companies, by virtue of a complex network of deals signed before the company's acquisition by Disney in 2010. So, Activision puts out "Spider-Man" and "X-Men" games while Sega just released titles based on the "Thor" and "Captain America" movies, along with the two "Iron Man" games they've already made. The cancellation of work on the THQ "Avengers" game puts the ball back in Marvel's court.
The obvious solution would be to let Disney's video game development division have at it, but the Mouse House also recently closed down the studios–the Black Rock that made "Pure" and "Split/Second" and the Revolution dev studio that made last year's "Tron" game–who'd be best able to execute on such a title. What will most likely happen is that they'll take proposals from other developers eager for a crack at Marvel's premier super-team and go with the most compelling one. However, that doesn't leave a whole lot of time to make a new "Avengers" game from scratch, what with the Joss Whedon-directed tentpole due out next summer. The other scenario is that an "Avengers" game may not happen at all. What I'd like to see is a title based on Earth's Mightiest Heroes that happens in a movie off-year, which would get a longer development cycle and rise or fall on its own merits.
Do you think that Marvel should push ahead with an "Avengers" game for next year? Let us know in the comments below or on Facebook or Twitter.