Does marketing for "The Girl with the Dragon Tattoo" include a clandestine Tumblr blog?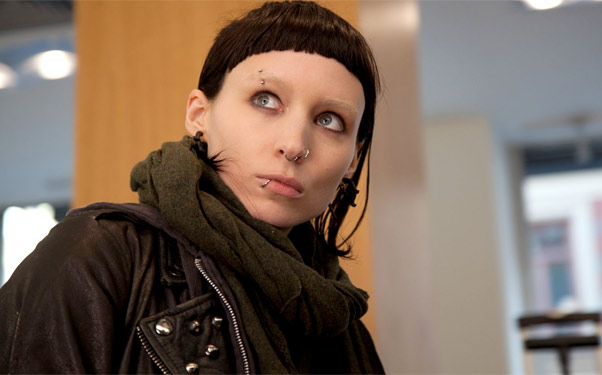 Posted by Aubrey Sitterson on
Personally, all it took to get us interested in David Fincher's "The Girl with the Dragon Tattoo" was a trailer soundtracked by a Trent Reznor and Karen O. Led Zeppelin cover. But it looks like the film might be reaching out to the social media-savvy masses with its very own production blog on Tumblr.
Slashfilm picked up on the site Mouth-Taped-Shut.com, when a reader alerted them to it. With a bondagey-sounding name appropriate to the movie's plot and content, the blog at first seems to be nothing more than a clearinghouse for "The Girl with the Dragon Tattoo" and Fincher content from around the web: Television interviews, stills and even a link to an article about a "Fight Club" musical.
But the keen eyes of Slashfilm also spotted something else: Images of the movie's set that are too well-staged, positioned and shot to simply be the result of an unscrupulous crewmember. Also of note is a video of filming that shows two different camera angles: One of Daniel Craig and another of an old photo he is examining. Check out the footage below:
The blog has been up since August 20, so there's a fair bit of material on there, including some gorgeous shots of the movie's European shooting locations.
Check out Mouth-Taped-Shut.com and make sure to tell us what you think in the comments below or on Facebook and Twitter.