Gillian Anderson itches to return to "The X-Files," possibly with a spoof movie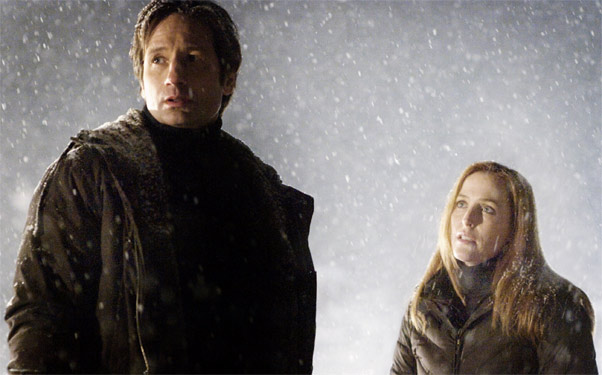 Posted by Aubrey Sitterson on
"The X-Files" is still shockingly healthy for a franchise based on a television series that went off the air almost a decade ago. As recently as 2008, the story of Agents Mulder and Scully was continued in the series' second film, "The X-Files: I Want to Believe." Now, Gillian Anderson is saying she would be interested in playing Dana Scully in a third "X-Files" movie.
The Hollywood Reporter has the scoop all the way from down under, shortly after the world premiere of the new Rowan Atkinson vehicle "Johnny English Reborn." Anderson, presumably tired of pretending to be British and playing opposite of Mr. Bean in James Bond spoofs, shockingly seems ready to return to her most iconic, recognizable and lucrative role.
Though she was unable to give anything remotely resembling a concrete detail, Anderson did claim of the third film, "there's talk of it," and boldly asserted, "I don't know who's writing it but I hear there's something going on."
Most perplexing, however, was when Anderson mentioned that what she's really aching to do is a spoof of the nearly two decade old franchise. "We talked about that for a long time but maybe after three features we could get to do a spoof feature," the actress said.
After the mixed reception of "The X-Files: I Want to Believe," how do you feel about a third movie in the franchise? Could a spoof version of the film finally open the door for the early 90s parody projects we're all dying to see? Tell us in the comments below or on Facebook and Twitter.