"Ghostbusters" will return to theaters this October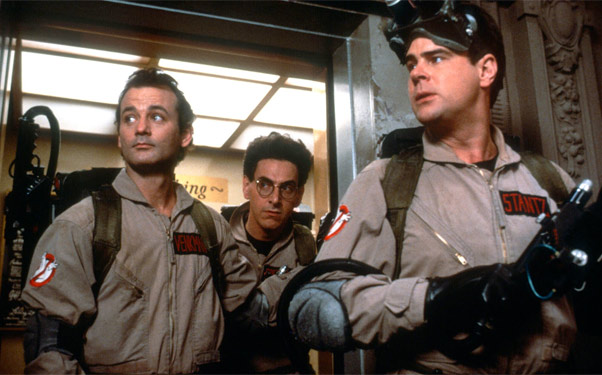 Posted by Rick Marshall on
Fire up your proton packs, Ghostbusters fans. The gang is getting back together and heading to theaters.
And while it's not the "Ghostbusters 3" news we've been waiting to hear, today's announcement on the official "Ghostbusters" page on Facebook is still a big deal — especially given what it could mean for a potential third film.
According to the site, the original "Ghostbusters" movie will get a theatrical re-release this October, bringing Peter, Egon, Ray, Winston, and the rest of the team back to the big screen. Here's what the site had to say about the return of the world's premiere paranormal removal experts:
Alright, Ghostbusters fans. It's time to get your cats and dogs together and prepare for mass hysteria: This October, for the first time in over 25 years, the original and unforgettable Ghostbusters makes its triumphant return to theaters!
The site also posted the original 1984 trailer for "Ghostbusters," which is worth watching again just to relive the classic 1980s-style of trailer narration. There's no specific date noted for the film's return to theaters, but something timed to Halloween is likely.
Of course, given all of the recent buzz surrounding a potential third "Ghostbusters" film, it's also likely that a good showing for the film's re-release could provide the necessary nudge to get the third film rolling.
Yes, it's the sort of thing that could incite mass hysteria, folks. Cats and dogs, living together… you know the deal, "Ghostbusters" fans.