"Ghostbusters" re-release comes to theaters in time for Halloween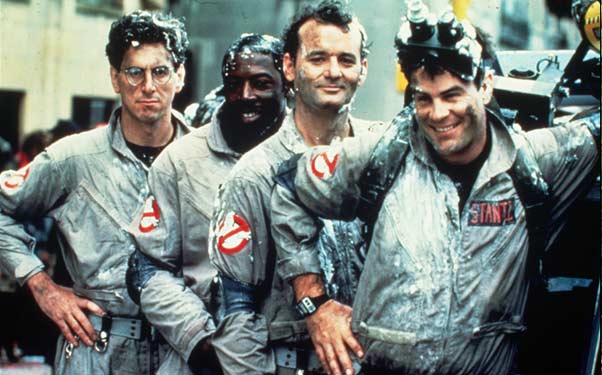 Posted by Aubrey Sitterson on
Last week we told you that the original "Ghostbusters" would be coming back to theaters next month just in time for Halloween, but unfortunately didn't have many details beyond that. Now, we can finally tell you when the re-release will hit theaters so you can start getting your proton pack replicas ready for the big night.
Actually, make that three big nights, as around 500 theaters across the country will show a single screening of "Ghostbusters" on Thursday, October 13 and each of the following Thursdays in October. Since it's only the single show each night, you might want to think about getting tickets early, so you're not stuck seeing "Sarah Palin: You Betcha!" in an empty theater, though honestly, it's probably at least twice as scary as "Ghostbusters," so, you know, take your pick.
While it's not the "Ghostbusters 3" or Dan Aykroyd alien abduction news we're all hungry for, this is still a great opportunity to see a classic movie in theaters. Not only will it be a first for the many fans that came to the franchise via VHS, DVD or seemingly endless basic cable airings, but "Ghostbusters" is somewhat of a rarity in that the humor all still holds up more than a quarter of a century after its initial release.
There's currently no news on which theaters will actually be playing the limited rerelease, but you can follow Ghostbusters on Facebook, Twitter or even visit Ghostbusters.com to keep up-to-date with the most recent developments.
Will you be lining up for "Ghostbusters" next month? Tell us in the comments below or on Facebook or Twitter.