From the Onion News Network: A Sneak Peek of Season Two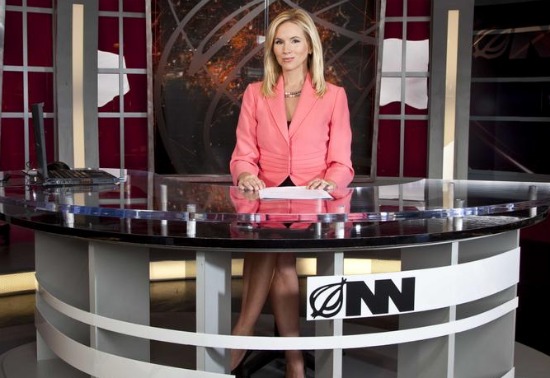 Posted by Melissa Locker on
The Onion News Network returns to IFC on Tuesday, October 4 at 10 p.m. ET/PT with ten all-new episodes of breaking news, congressional coverage, presidential campaign updates, and important lifestyle stories. Hosted by top-rated news anchor, Brooke Alvarez, Onion News Network brings viewers the stories other cable news networks fail to report, from a massive asteroid set to destroy earth to an obese-rights extremist group's attempts to silence First Lady Michelle Obama to airing Gov. Rick Perry's first public execution. To help spread their stories to every corner of the globe and to every income group, this season, the Onion News Network has launched a channel for the poor. That's just the kind of network they are.
In this clip from season two, the Onion News Network team brings you truth about the latest FDA approved weight loss drug, Hallucex, which will produce nightmarish hallucinations whenever food is around:
video player loading
.
.
.
"Onion News Network" returns to IFC on October 4th at 10 p.m. ET