Five Reasons to Watch John Waters' "Pecker" Tonight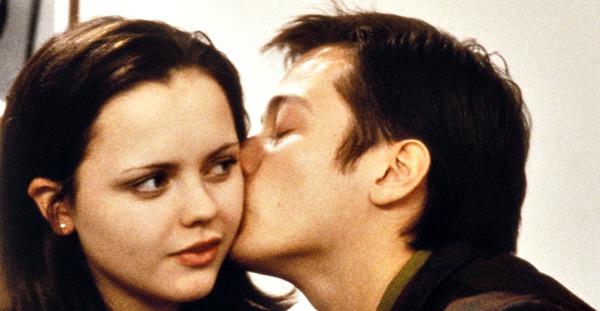 Posted by Melissa Locker on
Clear your schedule because John Waters' Pecker is on IFC tonight. If you didn't see the movie when it came out back in 1998, the film follows 18-year-old amateur photographer Pecker (Edward Furlong) (so named because he pecks at his food, also because it's funny) on a rags-to-riches adventure in the world of high art. Pecker is just a blue-collar kid in Baltimore, with a mom who runs a thrift shop where she offers fashion advice to the homeless, a sister (Martha Plimpton) who recruits go-go boys to dance at the local Fudge Palace, and a grandmother, Memama (Jean Schertler), who is the "pit beef" queen of Baltimore when not conducting prayer meetings with her talking statue of Mary. Pecker's snapshots of family, friends, and laundromat-owning girlfriend (Christina Ricci) catch the eye of hip Manhattan art dealer Rorey Wheeler (Lili Taylor) who becomes fascinated with Pecker's photos and offers him a big exhibition in the offing, followed by overnight fame as the young man becomes the new darling of New York. Soon Pecker discovers that fame has its price.
If that's not enough of a reason to tune in at 10:15 p.m. ET, here are five more reasons to watch "Pecker" tonight:
5. Pit Beef. There really aren't enough movies discussing the varied and many virtues of the Baltimore speciality, pit beef. While they do have a Facebook page to discuss pit beef, if you want to see pit beef on the silver screen, "Pecker" is it.
4. John Waters. We will watch any movie that John Waters makes. End of story. Quit reading this now.
3. Martha Plimpton. From her excellent Twitter feed to her role in "Goonies" to "Raising Hope" and everything in between, the world needs more Martha Plimpton. As Tina, Pecker's older sister, she does an excellent job emceeing go-go dancing at a gay bar, …well, until Pecker's photographs get her in deep water.
2. Lili Taylor. From the second Lili Taylor started singing "Joe Lies (When He Cries)" in "Say Anything" we knew we would love her forever. After watching her pitch perfect performance as a satire of an edgy Manhattan art dealer, we're getting her named tattooed on Todd Margaret or something.
1. It's called John Waters' Pecker. Get it? How many times do you get to tell your mom you are going to see John Waters' "Pecker" tonight …and be telling the truth? Take advantage of this unique opportunity to raise your mom's eyebrows.
John Waters' "Pecker" airs tonight at 10:15 p.m. ET