Fantastic Fest announces another year of Fantastic Debates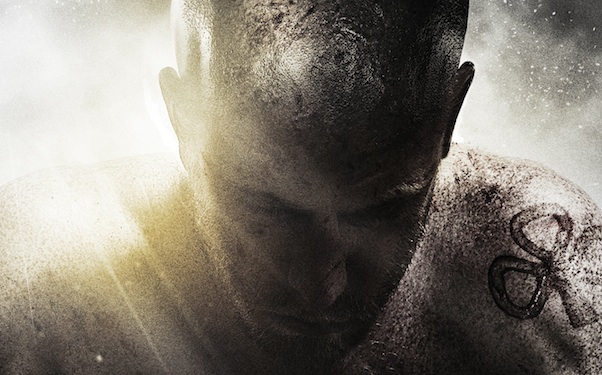 Posted by Matt Singer on
One of the highlights every year at Fantastic Fest is Fantastic Debates, where feuds between filmmakers, critics, and festival runners are settled during a night of public debates and boxing. Oh and alcohol. But really every night at Fantastic Fest is a night of alcohol, so that one ought to just go without saying at this point.
Last year's Fantastic Debates was a particularly outstanding event, with a stellar card that ran the gamut from a comedy undercard (the Zellner Brothers, David and Nathan, throwing down to decide whether video games are art) to a battle of the sexes main event. That's where Alamo Drafthouse president and Fantastic Fest co-founder Tim League squared off against "Avatar" star Michelle Rodriguez, a professionally trained boxer from her time starring in the film "Girlfight." You've heard of the Rumble in the Jungle and the Thrilla in Manilla. This was Kickin' Ass in Austin, Tex-Ass. Here's our report of the night:
Ah, good times. Today Fantastic Fest announced the first details of the 2011 Fantastic Debates. This time League's decided to fight another well-trained boxer, this one a man, this one a professional. At the main event of Fantastic Debates 2011, League will fight professional — and undefeated! — bare-knuckle boxer James Quinn McDonagh. McDonag is one the subjects of the Fantastic Fest selection, "Knuckle," a documentary about the sport of bare knuckle boxing. In a few weeks, he's also going to become the man who murdered Tim League. In a statement, League said "Fantastic Debates has become the most anticipated special event of the festival.  Last year I beat "Girlfight" star Michelle Rodriguez in the ring.  Perhaps this gave me too much confidence.  This year in a fit of incredibly poor judgment, I have challenged undefeated Irish bare-knuckle brawler James Quinn McDonagh to a fight."
Indeed, very poor judgment, Also, maybe my memory's fuzzy (remember: every night at Fantastic Fest's a night of alcohol), but I don't remember League "beating" Michelle Rodriguez. As you see in our video, it was really more of a draw. Unless he's counting the moral victory that she didn't knock him unconscious as a win. Maybe that's it.
League and McDonagh also sent along pre-fight video messages to each other. These are hilarious, assuming you find a lunatic willingly marching to his execution funny. First, League:
And here's McDonagh:
You can watch Tim League's assassination live at this year's Fantastic Fest, which runs from September 22-29.
Who are you betting on in the epic League vs. McDonagh debate? Tell us in the comments below or on Facebook and Twitter.