Wachowski's "Cloud Atlas" adds Hugh Grant, will join Tom Hanks, Halle Berry and more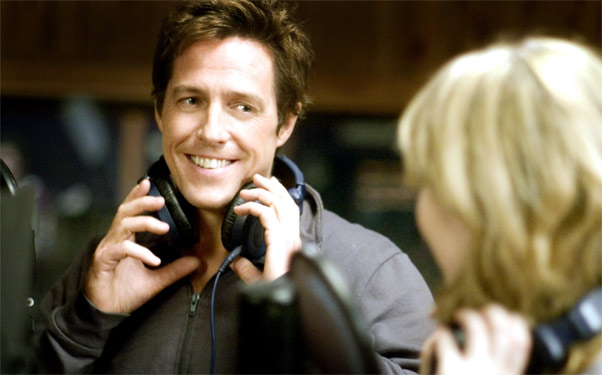 Posted by Aubrey Sitterson on
We've already told you all about the new film adaptation of "Cloud Atlas," which begins shooting later this week. The movie, directed by Andy and Lana Wachowski and Tom Tykwer, already boasted a stellar cast, but now, with the addition of sentient floppy-haired accent Hugh Grant, it'll be that much easier to convince your girlfriend to go see another movie by the guys who made "The Matrix: Revolutions" (which we'll still defend, by the way).
The film is an adaptation of David Mitchell's novel of the same name, and will feature six distinct storylines in different eras, with filming taking place in Glasgow, Spain and Germany's Studio Babelsberg. Just prior to production commencing, Screen Daily has reported that Hugh Grant will join a cast already consisting of Tom Hanks, Halle Berry, Hugo Weaving, Susan Sarandon and more.
"Cloud Atlas" will mark the Wachowski's first directorial effort since 2008's underrated "Speed Racer," and their first collaboration with German director Tom Tykwer, best known for art-house hits like "Run Lola Run" and "Perfume: The Story of a Murderer," as well as the 2009 Clive Owen action flick "The International." With two completely separate units working simultaneously, and so many actors and locations to wrangle, there should be more than enough for all three directors to sink their teeth into.
What do you think about the addition of Hugh Grant to "Cloud Atlas"? Are you intrigued, or like us, already onboard 100% with whatever the Wachowskis want to do? Tell us in the comments below or on Facebook and Twitter.