Clip Analysis: "Gears of War 3" Dust to Dust trailer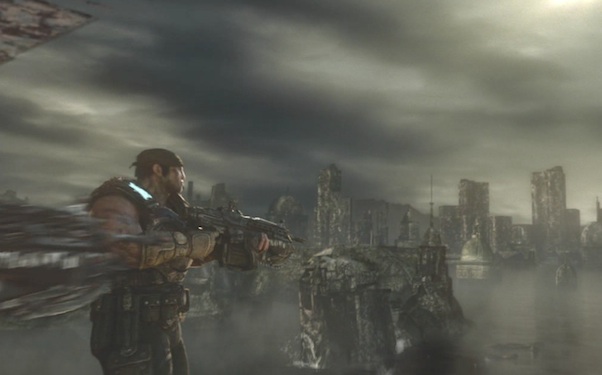 Posted by Evan Narcisse on
Video game teasers tend to stick to a certain formula: dazzle the viewer with awesome graphics, show off some of the games' abilities and maybe dribble a little story out to tantalize would-be players. But every so often, one piece of video-centric marketing will float above the rest or sink to join the sludge.
In Clip Analysis, I'll be looking at trailers, teasers and just about any game-related video in an effort to call out what works and what doesn't in terms of communicating a particular game's coolness.
This time, I'll be taking a look at the Dust to Dust trailer for "Gears of War 3."
It's been five years since the first installment of Epic's "Gear of War" franchise hit the Xbox 360. A lot's happened to Marcus, Dom and the rest of Delta Squad but most gamers probably have the detritus of dozens, maybe even hundreds of games in their skulls from the past decade. Sure, "Gears 3" may be out in a few short weeks, but who can sift through all those bullet-riddled plot points to actually remember where things left off?
video player loading
.
.
.
Well, in case you don't have time to play through the first two Gears games to catch up, Epic and Microsoft have you covered. A new trailer debuted this week that sums up–in rather dramatic fashion–the must-know info for the "Gears" games. The Dust to Dust trailer returns to a formula that "Gears" pretty much started, that being the emo trailer soundtrack underneath blood-and-guts action. The clip that locked in that paradigm was Tears for Fears' "Mad World" as performed by Michael Andrews. Here, it's "Into Dust" by Mazzy Star. That emo/shooter contrast has become so iconic that it's been parodied by the likes of EA's Battlefield series, among others. Still, the "Gears" trailers have been effective enough to become events unto themselves. Not many franchises can say that.
All that said, most of what you'll need to know to enjoy "Gears of War 3" gets effectively communicated in this trailer: the long, grinding war against the subterranean Locust, the cover mechanic and chainsaw rifles which made the first game a hit, the bonds between the men of Delta Squad and the major environmental change that the conflicts have wrought on the planet of Sera. A refresher on the sci-fi shooter series' drama done up nice and gritty, as befits the series.
Man, Mazzy Star. They were great, weren't they?
"Gears of War 3" comes out this October for Xbox 360.
What do you think of the latest "Gears of War 3" trailer? Let us know in the comments below or on Facebook or Twitter.