Christina Hendricks on the Wonder Woman casting talk: "I'd do it in a heartbeat"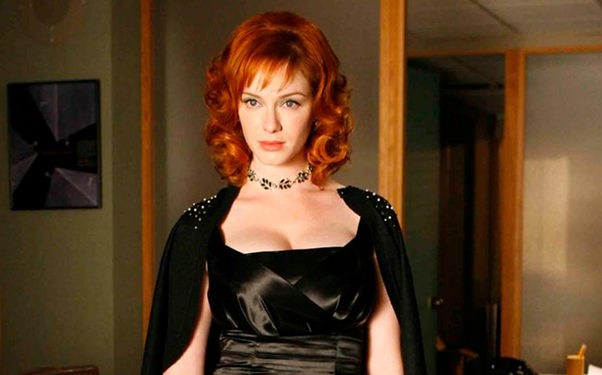 Posted by Rick Marshall on
"Drive" director Nicolas Winding Refn has made it clear on several occasions that he'd love to cast "Mad Men" actress Christina Hendricks as the lead in a "Wonder Woman" movie. And though Warner Bros. has yet to give him (or Hendricks) the all-important call, that hasn't stopped both filmmaker and actress from reiterating their fondness for the character.
During this weekend's premiere of Hendrick's new film, "I Don't Know How She Does It," Vulture got the chance to pick her brain about all the "Wonder Woman" talk, and find out what sort of take she'd like to give the iconic Amazon.
"I grew up on the TV show, and I had Wonder Woman Underoos, and my brother had a Wonder Woman doll," laughed Hendricks. "And Nicolas said, when we were on set for ['Drive'], 'I want you to be Wonder Woman.'"
"I think he is such an extraordinary and exceptional director, that if he asked me to do it, I would do it in a heartbeat," she continued.
It's worth noting that this isn't the first time Hendricks' name has been mentioned in connection with Wonder Woman. When Joss Whedon was originally planning a "Wonder Woman" movie, Hendricks was one of his favored actresses for the role, too.
"I'd like to think that Joss would have cast me," said Hendricks. "I'm excited to see what he does with 'The Avengers.' Hopefully the stars would align [for 'Wonder Woman']. It would be really fun. It would be cool, wouldn't it? I'd get to kick ass."
Asked whether Hendricks envisioned her version of Wonder Woman as the modern, flashy version of the character or the metaphor-laden, heroic bondage queen she was initially conceived as by William Moulton Marston, Hendricks played it safe and deferred to Refn.
"I would certainly do what Nicolas wanted to do, and I can only guess what his version would be, but as I grew up with and am now married to a comic book fan, I think it's important to be true to the original comic books," she explained. "I should probably start reading them, so that if someone were to ask me [to be in the movie], I would be fully prepared."
Would you like to see Christina Hendricks as Wonder Woman? Chime in below or on Facebook or Twitter.