Character Study: Arrested Development's Lucille Bluth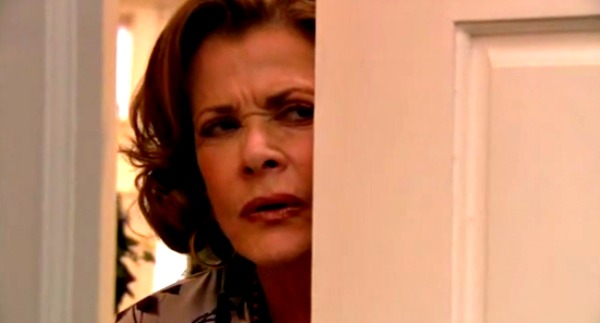 Posted by Melissa Locker on
Long ago we crafted an "Arrested Development" drinking game where you drink whenever family matriarch, Lucille Bluth, drinks. A good time was easily had, because Lucille Bluth is a lady who loves her liquor. But can you blame her? Well, yes, of course you can. But if your husband was on the lam on fraud charges and then winds up in jail and your lifestyle dramatically worsens, wouldn't you drink?
While Lucille's desire to drink may be easily explained, her parenting is tougher to justify. Let's have her kids explain it:
That said, there is a real love-hate relationship in the Bluth household. The family is usually there for each other, and Lucille counts on her children, although maybe she shouldn't:
Yes, Lucille has very complicated relationships with her children. Especially Buster:
Lucille's parenting may be tough for her children, but it sure makes for entertaining television for us. And that's all that matters.
"Arrested Development" airs on IFC tonight at 6 and 6:30 p.m. ET